Iran Knocks Out All ISIL-Linked Teams: Intelligence Minister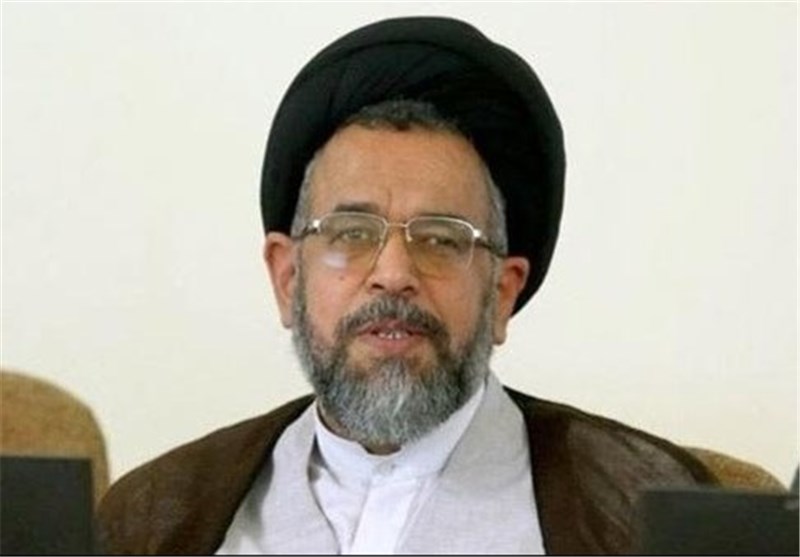 TEHRAN (Tasnim) - Iranian Intelligence Minister Seyed Mahmoud Alawi said on Friday that the security forces have identified and captured all teams with links with the Islamic State in Iraq and the Levant (ISIL) terrorist group inside Iran.
Addressing a gathering of worshippers in Tehran on Friday, Alawi said the Intelligence Ministry has identified and arrested all cells and teams affiliated with the ISIL terrorists.
"Their facilities and information were confiscated, their members were arrested and despite the supports the (foreign) espionage services have provided for Daesh (ISIL), they have failed to foment insecurity in a single corner of the Islamic Republic of Iran," the minister added.
He said foreign espionage services, of the US, Israel and some regional countries, try to undermine security in Iran.
Earlier in May, Iranian Interior Minister Abdolreza Rahmani Fazli said if the ISIL militants near the Iranian territories, the country will confront them.
"We have already announced that if ISIL nears (areas) about 40 kilometers from our borders and seeks to commit sabotage, Iran will definitely intervene," he underlined at the time.
The ISIL, as a Takfiri group in Iraq and Syria, is believed to be supported by the West and some regional Arab countries.
The terrorist group claims as an independent state the territory of Iraq and Syria, with implied future claims intended over more of the Levant, including Lebanon, occupied Palestine, Jordan, Cyprus, and Southern Turkey.