UN Needs $1.6bln for Yemen Aid, Warns of 'Looming Catastrophe'
TEHRAN (Tasnim) – The United Nations said on Friday that $1.6 billion is now needed to face a "looming catastrophe" in Yemen where a Saudi-led coalition has been launching air strikes against innocent Yemenis.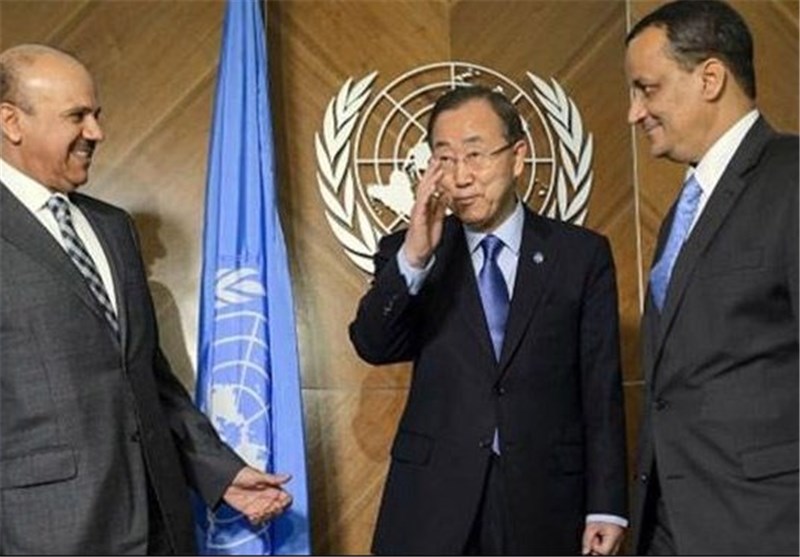 "Over 21 million people or 80 percent of the population are now estimated to be in need of some form of humanitarian aid and or protection," UN Spokesman Jens Laerke told a news briefing.
Stephen O'Brien, UN Under-Secretary-General for Humanitarian Affairs, launched the revised funding appeal, telling donors that a "looming catastrophe" was in the making across Yemen with families struggling to find food, Reuters quoted him as saying.
The remarks came as the first round of UN-brokered peace talks in the Swiss city of Geneva kicked off on Monday, with UN Secretary-General Ban Ki-moon calling for a two-month ceasefire to mark Ramadan.
All Yemeni parties involved in the first round of Geneva talks have agreed to request a humanitarian truce in Yemen during Ramadan, UN spokesman in Geneva Ahmad Fawzi said on Thursday.
He added that he expects the ceasefire call to come in the next few hours.
"The terrible and catastrophic crisis in Yemen requires the attention of 21 million people who are now in need of humanitarian assistance," Fawzi told Sputnik.
On March 26, Saudi Arabia and some of its Arab allies began to launch deadly air strikes against the Houthi Ansarullah movement in an attempt to restore power to the fugitive former President Abd Rabbuh Mansour Hadi, a close ally of Riyadh.
According to Yemen's Health Ministry, the airstrikes have killed more than 2,300 people, including 229 women and 411 children. More than 8,000 others have been also injured in the attacks, including 581 women and 766 children.