Tangible Effects of Sanctions' Lift to Emerge by March: Iranian Minister
TEHRAN (Tasnim) – Iran's Economy minister played down expectations that the termination of anti-Iran sanctions under a nuclear deal between Tehran and world powers would have immediate results on the country's economy, saying notable results will emerge no earlier than March 2016.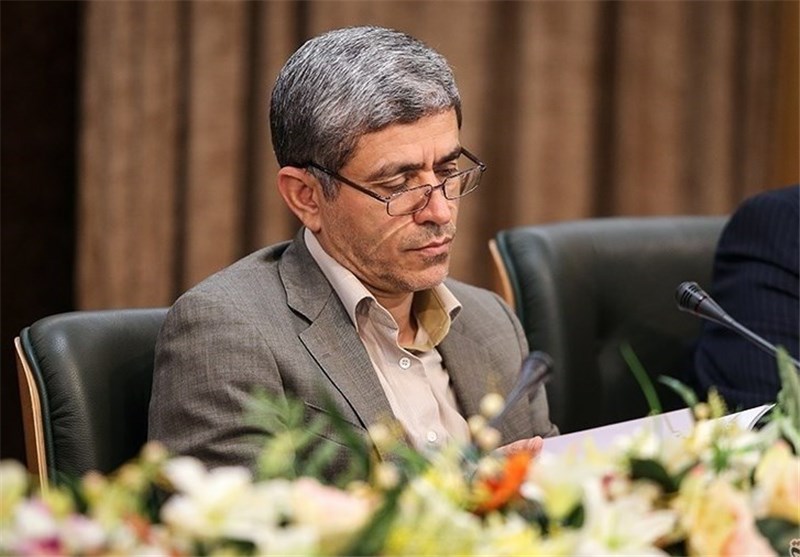 Speaking at a meeting on consultation between the Iranian administration and private sectors on Monday, Ali Tayyebnia said it will take some time for the country's economy to feel the positive effects of the termination of sanctions after the nuclear deal comes into force.
He was referring to the finalized text of a lasting accord between Iran and the Group 5+1 (Russia, China, the US, Britain, France and Germany) over Tehran's nuclear program.
Dubbed the Joint Comprehensive Plan of Action (JCPOA), the deal would subject the parties to comply with a series of commitments, resulting in the termination of sanctions on Iran in exchange for certain restrictions on Tehran's nuclear program during a defined period of time.
Tayyebnia said the outcomes of the sanctions' termination will materialize months later, expecting the new circumstances to practically affect Iran's economy near the end of the current Iranian year (ends March 19, 2016).
Experts believe that Iran's economic growth would rise remarkably after the final nuclear deal takes effect.