Cleric: Allegations Raised against Iran Signify Washington's Continued Hostility
TEHRAN (Tasnim) – A senior Iranian cleric censured US officials for their repeated allegations against Tehran, saying that accusing Iran of seeking a nuclear weapon or supporting terrorism demonstrates the continuation of previous hostilities toward the Islamic Republic.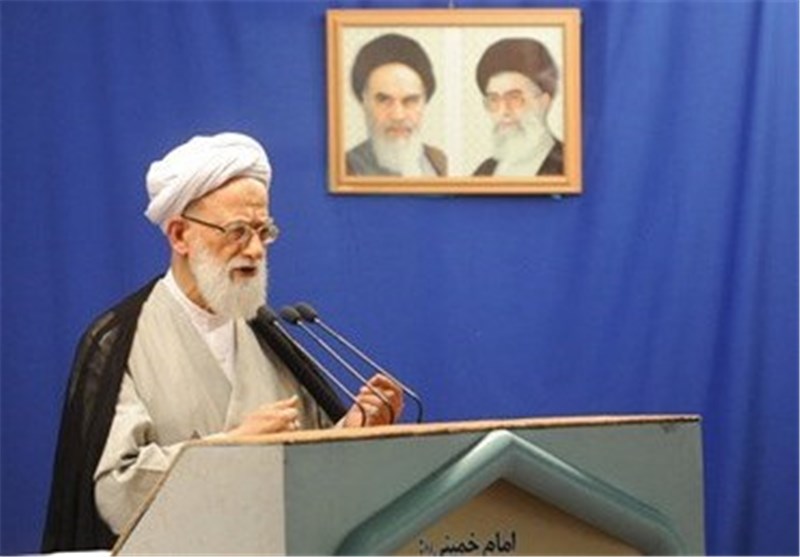 The allegations and accusations that have been leveled against Iran are "untrue and sheer lies," Tehran's Provisional Friday Prayers Leader Ayatollah Mohammad Emami Kashani said, addressing a large group of Iranian worshippers here in Tehran.
"(The fact) that you accuse the Islamic Republic of Iran of building nuclear weapons or claim that (Iran) is supporting terrorists, is the continuation of the same previous hostilities," the cleric noted.
The remarks came in response to a recent address by US President Barack Obama, where he had once again repeated his anti-Iran remarks.
In a statement earlier on Thursday, Iranian Foreign Minister Mohammad Javad Zarif had also slammed the repetitive anti-Iran remarks, saying that they had better make a change in their policies.
"The shaky foundation of the dangerous and invalid project of Iranophobia has collapsed," Zarif said.
"Efforts to breathe new life into it (the Iranophobia project) would find no buyer in the world and the region, and would just help the sellers of lethal weapons gain huge profits," the Iranian minister added.
He further urged US officials to abandon their "dangerous and harmful habit" of using war rhetoric, saying that the approach belongs to "past centuries".
In a Wednesday address to American University, Obama said the deal with Iran on its nuclear program does not resolve all US problems with the Islamic Republic.
He further warned Iran against repercussions of violating the deal, saying, "If Iran cheats, we can catch them and we will."
Obama also once again repeated the "military option being on the table" rhetoric.
Iran and the Group 5+1 (Russia, China, US, Britain, France, and Germany) on July 14 successfully concluded their nuclear talks in Vienna, Austria, and finalized the text of a comprehensive nuclear deal known as the Joint Comprehensive Plan of Action (JCPOA).