Argentina Played Better than Iran, Slobodan Kovac Says
TEHRAN (Tasnim) – Iranian national volleyball team's head coach Slobodan Kovac said Argentina deserved to beat his team in the FIVB Volleyball Men's World Cup.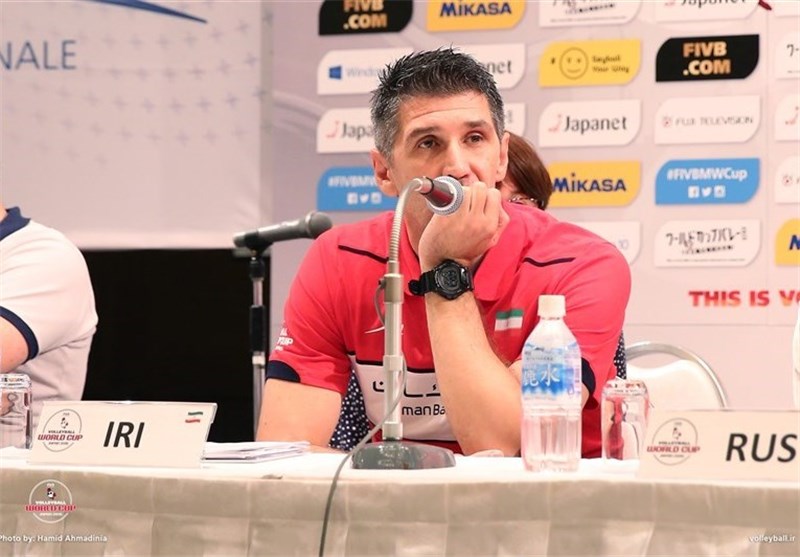 Iran lost to Argentina 3-1(25-27, 25-22, 25-22, 26-24) in the first round of the competition held at the Hamamatsu Arena in Japan on Tuesday.
"Congratulations to Argentina; they played better than us. I'm not so happy to lose but it's a long tournament so we must try to play better later on," Iran coach Slobodan Kovac told FIVB.org.
"Today, we tried to play better. We won the first set with just three good serves," he added.
Iran captain Mir Saeid Marouf Lakrani also says that the best team won the match.
"Congratulations to Argentina; they deserved this win. They had a great team performance in block and defence but on our side it wasn't so good."
"We had a chance in the fourth set and tried with substitutions, but it wasn't enough. It was an important match for us. It was our first match and we lost. I hope we can improve in the next matches," Marouf said.