Argentina Coach Velasco Both Happy and Sad to Beat Iran
TEHRAN (Tasnim) – Argentina's coach Julio Velasco said he is both happy and sad to defeat Iran in the FIVB Volleyball Men's World Cup.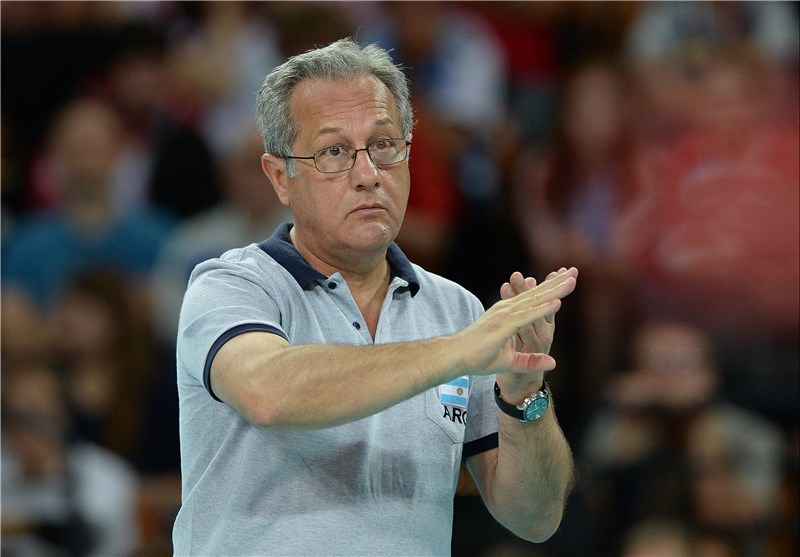 Argentina overpowered Iran 3-1 (25-27, 25-22, 25-22, 26-24) in the first round of the competition held at the Hamamatsu Arena in Japan on Tuesday.
"I'm very happy with the win. Iran is at a higher world level so to beat Iran is great for our team," Argentina coach Julio Velasco said in the post match news conference.
"As I said at the first press conference, we lost to Iran in the World Championship; I wasn't happy then and I'm not so happy this time," Velasco said.
"When I coached Iran against Argentina, I was happy for Iran but sad for Argentina. This time, I'm happy for Argentina but sad for Iran," he added.