Clashes Erupt after Palestinian Teen's Funeral in Bethlehem, 10 Injured
TEHRAN (Tasnim) – Israeli forces shot and injured three Palestinians with live rounds on Tuesday as fierce clashes broke out in Bethlehem following the funeral of a 13-year-old boy who was shot dead by Israeli forces the day before.
October, 06, 2015 - 18:23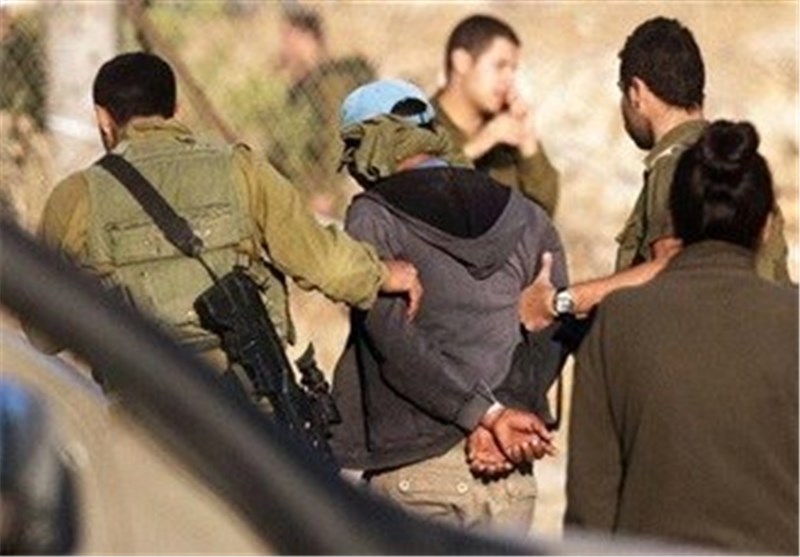 Two Palestinians were shot with 0.22 bullets in their head, while another was shot in the leg, medics told the Ma'an news agency, adding that they had been rushed to the operation room for treatment.
Another seven Palestinians were shot and injured with rubber-coated steel bullets, medics said, and dozens suffered excessive tear gas inhalation.
Hundreds took part in the funeral procession of Abed al-Rahman Obeidallah, 13, who was shot in his chest while returning home from school in Aida refugee camp on Monday afternoon.
A Ma'an reporter said that up to 1,200 mourners marched behind a Palestinian military vehicle that carried the child's body from Beit Jala hospital to his family's home in Aida refugee camp.
The procession traveled across a road that once served as the main route between the southern West Bank and al-Quds (Jerusalem), before Israel's separation wall cut it off.
Every business on the stretch of road had shut their doors for the day to mourn the community's lost child.
Many mourners waved Palestinian flags.
A large number cried out slogans against the Israeli occupation and pledged to take revenge for Obeidallah's death.
The Palestinian Authority honored the boy with a full military funeral, and members of the armed wings of Fatah, the Popular Front for the Liberation of Palestine, and Hamas were in attendance.
'He never came home'
Male relatives gathered around the local mosque, while more than a hundred women came together in the courtyard of the UN school where Obeidallah was a student.
Obeidallah's mother, who medics said nearly fainted during the funeral procession, could barely speak through her grief.
"He went to school and never came home," she said as she choked back tears.
His aunt, Manal Obeidallah, said there would be no life without her nephew.
"How can you live after one that you watched grow up, one that you raised, is killed in cold blood," she asked.
After the family bid their final farewells, the funeral procession made its way to an Islamic cemetery near Rachel's Tomb, where mourning turned to anger.
The chants of the young men carrying the body of Obeidallah and the hundreds that surrounded the boy turned from the routine politically charged protest slogans, to disjointed angry bellowing.
They urged Palestinian resistance groups to retaliate the Israeli crime.