Turkey: Unidentified Aircraft Shot Down near Syria Border
October, 16, 2015 - 16:20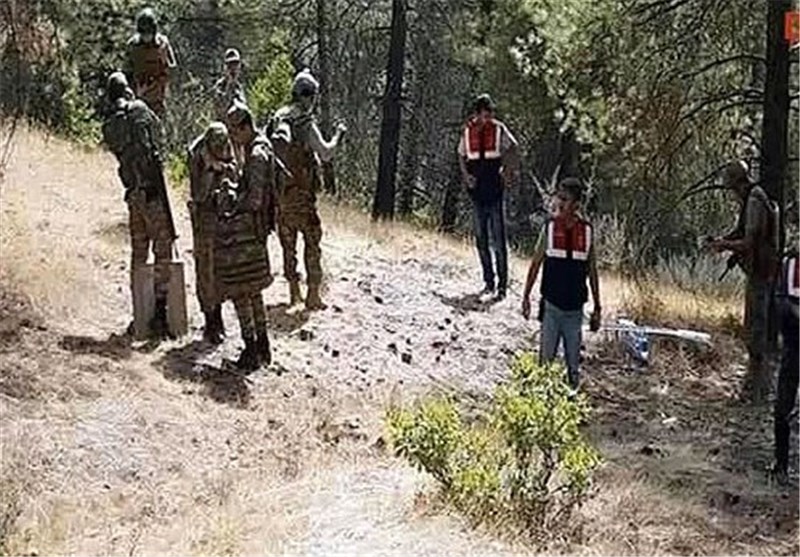 TEHRAN (Tasnim) – Turkey said on Friday that it has shot down an aircraft of unidentified nationality in its airspace near the Syrian border after it issued three warnings, a report said.
"The aircraft, whose nationality could not be established, was downed by patrolling Turkish jets in accordance with engagement rules after it failed to heed three warnings," the Turkish General Staff said in a statement issued on its website, Anadolu agency reported.
While the military official did not specify the type of the downed aircraft, Reuters cited an unknown senior government official as saying that it was a drone.
Meanwhile, Russian defense ministry spokesman said on Friday that all Russian aircraft operating in Syria, including drones, have safely returned to their base.
"All the aircraft of the Russian combat group in the Syrian Arab Republic returned to the Hmeymim base after completing their mission", General-Major Igor Konashenkov said during a briefing, Sputnik reported.
Earlier in the month, Turkey said Russian aircraft had violated its airspace twice over the space of three days.
Following the first incident, Konashenkov said the jet had accidentally entered Turkish airspace while returning to its base "for several seconds" due to weather conditions.
The Russian embassy in Ankara has said Moscow is looking into the allegation of the second airspace violation.