Tehran's Mayor Urges Muslim Unity in Moscow Visit
November, 20, 2015 - 17:22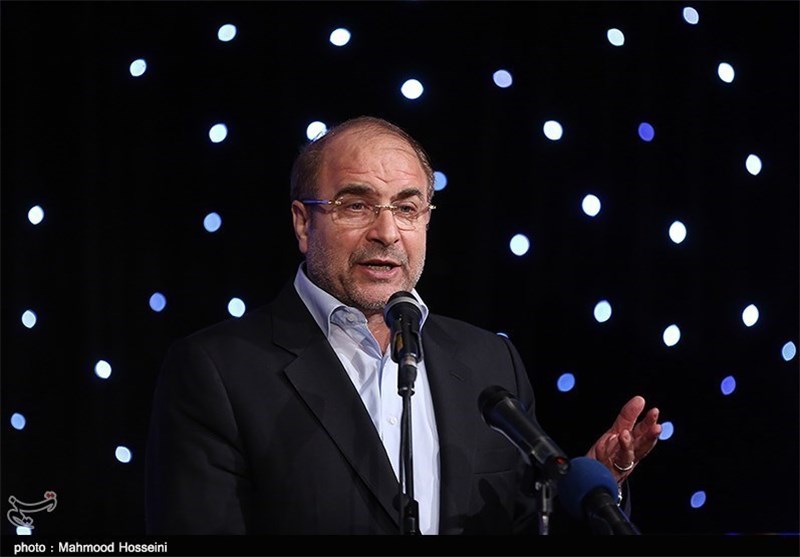 TEHRAN (Tasnim) – Mayor of Tehran Mohammad Baqer Qalibaf in a meeting with Russia's grand mufti called for Muslim unity and efforts to portray the authentic Islamic to the world, which he said advocates peace, humanitarian values and peaceful coexistence with the other religions.
In a visit to Russia's capital, Qalibaf met with head of the Mufti Council of Russia, Sheikh Ravil Gainutdin, in Moscow.
Emphasizing the need for Muslim unity in the contemporary era, Tehran's mayor expressed the hope that Muslim people in Iran and Russia would be able to let the world known about the real image of Islam, which comes with peace, kindness, affection and pacifism.
Wherever in the world, Muslim people are useful for their countries and governments, besides performing their religious rites, Qalibaf added.
He underlined that the true Muslims in the world abhor and condemn violence, terrorism, radicalism, homicide, threatening the others, Wahhabism and extremism.
For his part, the top Russian mufti touched on a long history of presence of Muslims in Russia, saying they have lived in peace and friendship with followers of the other religions.
Sheikh Gainutdin stressed that the Russian Muslim clerics and preachers make efforts to counter Wahhabism, Salafism and terrorism.
He said the Russian government has not placed any limitations on the Islamic practices, stressing that the Russian Muslims hate extremism and illegal activities.
Heading a high-ranking delegation, Qalibaf has begun a three-day tour of Moscow and Saint Petersburg at the official invitation of the two Russian cities' mayors.
A memorandum of understanding (MoU) is planned to be signed between the municipalities of Tehran and Moscow during the visit.