No Signs Sailors Harmed While in Iran Detention: Pentagon
TEHRAN (Tasnim) – There are no indications that the released American sailors were harmed while in Iranian custody, the Pentagon said Wednesday.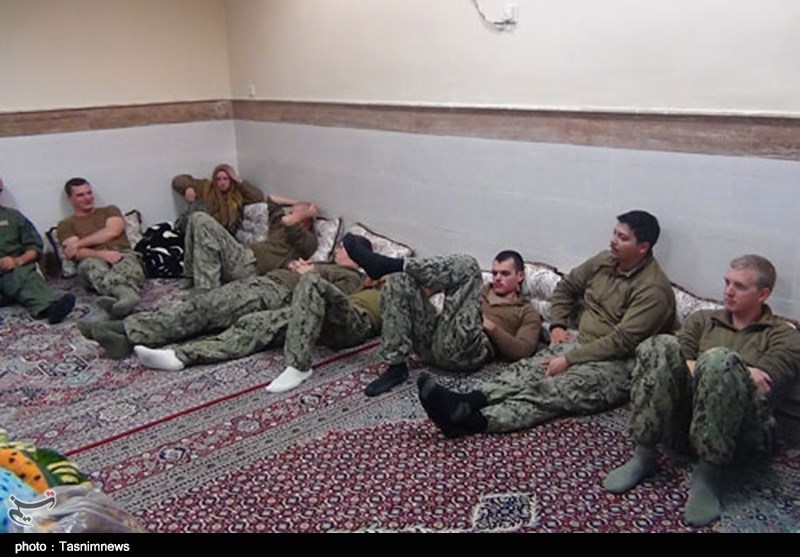 Shortly after the release of the ten US sailors who ended up in a brief detention in Iran on Wednesday, the Pentagon issued a statement and said that "the Navy will investigate the circumstances that led to the sailors' presence in Iran".
It added that there were no indications that they were harmed while in detention, Reuters reproted.
Meanwhile, Washington said the crews were brought to shore by a US Navy aircraft and left the area in their vessels.
Earlier in the day, Pentagon Spokesman Peter Cook had said, "We have been in contact with Iran and have received assurances that the crew and the vessels will be returned promptly."
On Wednesday, the Islamic Revolution Guards Corps (IRGC) Public Relations said in a statement that the sailors were freed following an apology from the US and after technical and operational investigations indicated that the intrusion into Iranian territorial waters was "unintentional".
The seizure had taken place at 4:30 P.M. local time, Tuesday, when the two American combat vessels, with 10 armed sailors on board, entered Iran's territorial waters near the island of Farsi.