White House Raps Republicans' Stance on Iran's Capture of Sailors
TEHRAN (Tasnim) – The White House lashed out at US GOP lawmakers over scolding the Obama administration after Iran detained two US vessels with ten sailor aboard for violating its waters in the Persian Gulf.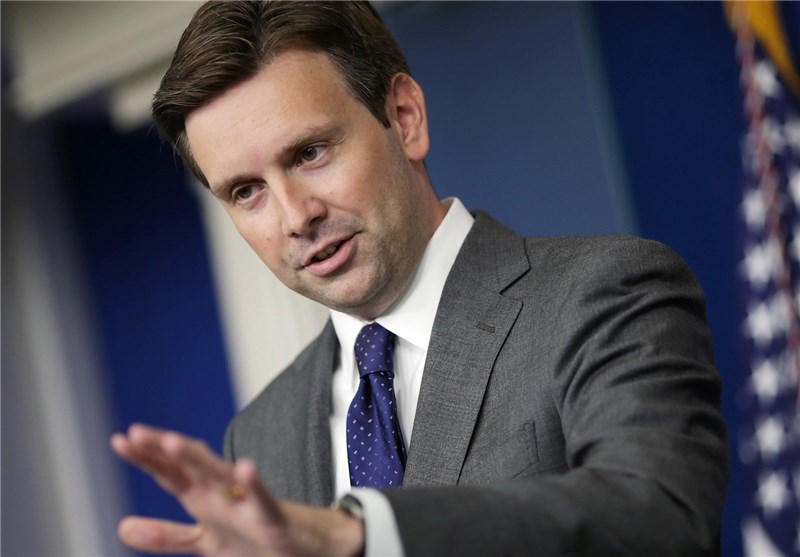 "I'm sure everyone is pleased, especially the sailors and their families, that they (the sailors) are returned safely and diplomacy did save the day," White House Press Secretary Josh Earnest said, The Hill reported on Friday.
"I know that the only people who are unhappy about it are Republicans for some reason," he added.
The spokesman said the country would be at war if it followed Republicans' calls and engaged in saber-rattling with Tehran over the incident.
"We'd probably be in a bloody war with Iran right now over our sailors," Earnest said.
"It is unclear to me, by the way, exactly how the safety and the security of the United States, or our men and women in uniform is advanced by starting a war with a nation like Iran that has an advanced military," he added.
On Wednesday, the Islamic Revolution Guards Corps (IRGC) Public Relations said in a statement that the sailors were freed following an apology and after technical and operational investigations indicated that the intrusion into Iranian territorial waters was "unintentional".
The seizure had taken place at 4:30 P.M. local time, Tuesday, when the two American combat vessels, with 10 armed sailors on board, entered Iran's territorial waters near the island of Farsi.