Iran in Talks with Brazil to Buy Taxis, 50 Embraer Jets: Report
TEHRAN (Tasnim) – Iran is keen to buy 50 airliners from Brazilian plane maker Embraer SA, a presidential aide in Brazil with knowledge of the negotiations said on Monday.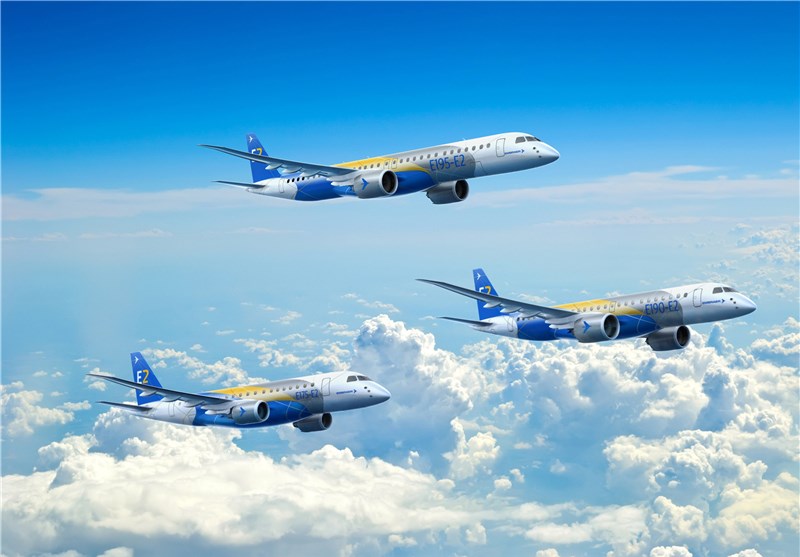 Negotiations for the jets, along with a potential package of taxis, buses and trucks made by Brazil's ailing auto industry, began in October when Brazilian Trade Minister Armando Monteiro led a delegation to Tehran.
Monteiro told Reuters last month that Brazil will accept payment from Iran in euros and other currencies to sidestep lingering sanctions forbidding Iran from using the US financial system.
Iran signed a deal for 118 Airbus jets in January and this month it struck a deal for up to 40 turboprop planes from Franco-Italian producer ATR. Boeing Co also said last week it had gotten US clearance to enter talks with airlines in Iran.
Embraer confirmed to Reuters that it had begun talks with Iranian airlines.
"The market has a lot of potential, as we have said, due to the need to reform the old fleet of aircraft and satisfy growth," the company said in a statement.
An Iran trade deal could also be a shot in the arm for struggling automakers in Brazil, where car sales dropped by more than a quarter last year and demand for heavy trucks was nearly halved due to a severe economic downturn.
Iran could order up to 100,000 natural gas-powered taxis made in Brazil, along with buses and trucks for its aging fleet, the presidential aide said, revising upward an initial estimate of 60,000 taxis.
Brazil was until recently one of the world's five biggest auto markets and a major base of operations for Fiat Chrysler Automobiles NV, Volkswagen AG, General Motors Co and Ford Motor Co.