Trump to Protester: 'I'D Like to Punch You in the Face'
TEHRAN (Tasnim) - US Republican presidential candidate Donald Trump said he wanted to punch a protester "in the face" after a man was escorted out of Trump's rally Monday night.
February, 23, 2016 - 14:54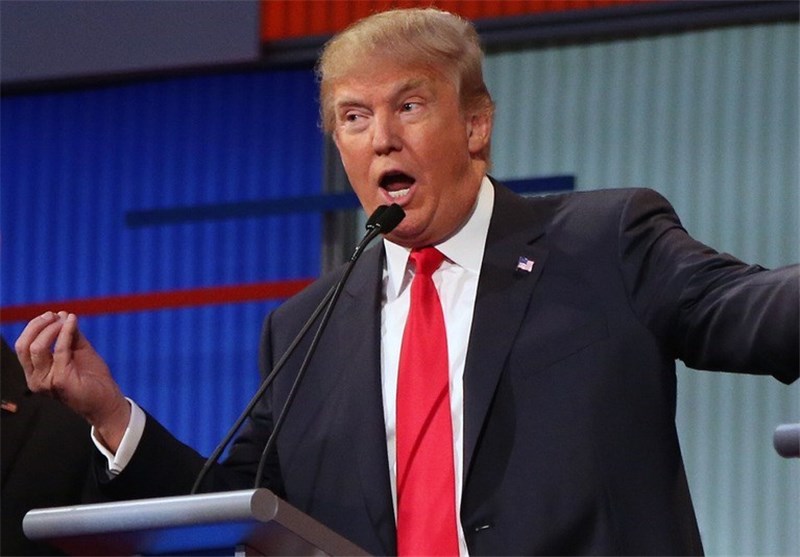 "I'd like to punch him in the face," Trump said, remarking that a man disrupting his rally was escorted out with a smile on his face. "He's smiling, having a good time."
Trump also claimed the protester was "nasty as hell" and accused the man of trying to punch the security officers forcing him out of the rally, though the man did not appear to be fighting off those officers.
"In the old days," Trump added, protesters would be "carried out on stretchers."
"We're not allowed to push back anymore," Trump said, CNN reported.
While Trump has at times urged his supporters not to hurt protesters, he has also repeatedly suggested that supporters should be handled more roughly.
When a Black Lives Matter protester was punched and kicked by attendees at a Trump rally last fall, Trump remarked the next day that "maybe he should have been roughed up."
Shortly after that incident, the Trump campaign began making an announcement at the start of its rallies urging supporters to not harm any protesters, but instead shout "Trump, Trump, Trump" and wait for security officials to escort the protesters out.
The Trump campaign did not make the announcement before Monday's rally. It was unclear what the man who disrupted it was protesting.
Moments earlier, another man raised a banner that read, "Veterans to Trump: End hate speech against Muslims."