Residents of Syria's Raqqa Clash with Daesh Terrorists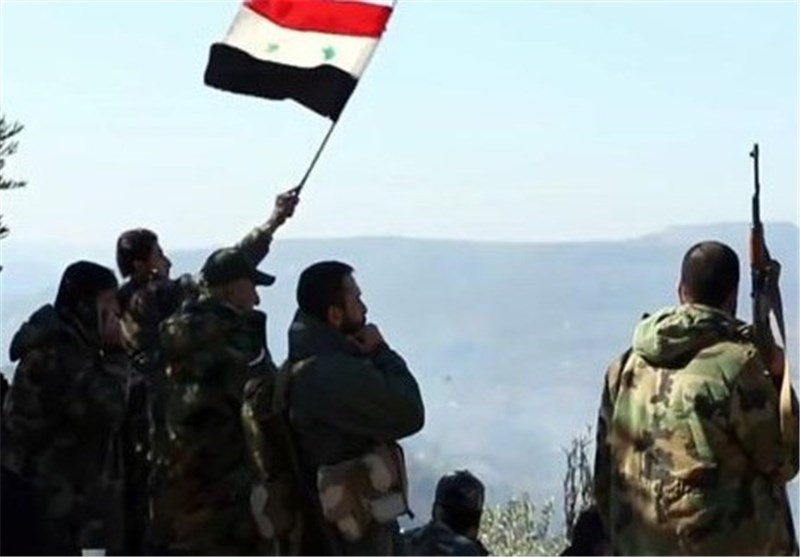 TEHRAN (Tasnim) – Fierce clashes erupted between the residents of Syria's northern city of Raqqa and militants from Daesh terrorist group, also known as ISIL or ISIS, local media reports said.
The inhabitants of Diriyah, Ferdos and Ramila neighborhoods in Raqqa clashed with Daesh militants and managed to clear the areas from the foreign-backed terrorists, local media reported on Saturday night.
The people of Raqqa also hoisted the Syrian flag on al-Jadid Bridge in the city, according to the report.
Back on March 7, 2013, militants from the al-Nusra Front and Daesh terrorist groups had occupied Raqqa.
In the latest developments in Syria, Daesh is losing ground to the army units backed by volunteer forces as they continue targeting its positions and hideouts.
An army unit destroyed a mortar launcher for Daesh terrorists near the Agriculture College in al-Mrei'iyeh village and a car transporting terrorists and their weapons in the surroundings of al-Tharda Mountain in the eastern countryside of Deir Ezzor province, the Syrian Arab News Agency (SANA) quoted a military source as saying on Saturday.
In Hama, clashes between Syrian army units and Daesh militants ended with a number of terrorists killed and five of their vehicles in addition to an armored vehicle and a cannon destroyed.
Syria has been gripped by civil war since March 2011 with various terrorist groups, including Daesh, currently controlling parts of it.
According to a new report by the Syrian Center for Policy Research, the conflict has claimed the lives of over 470,000 people, injured 1.9 million others, and displaced nearly half of the country's pre-war population of about 23 million within or beyond its borders.