Turkey to Back Azerbaijan 'To the End' in Karabakh Conflict
TEHRAN (Tasnim) – Turkish President Recep Tayyip Erdogan vowed to back Ankara's ally Azerbaijan "to the end" in its conflict with Armenia over the disputed Nagorny Karabakh region, after fierce clashes left 30 soldiers dead on both sides.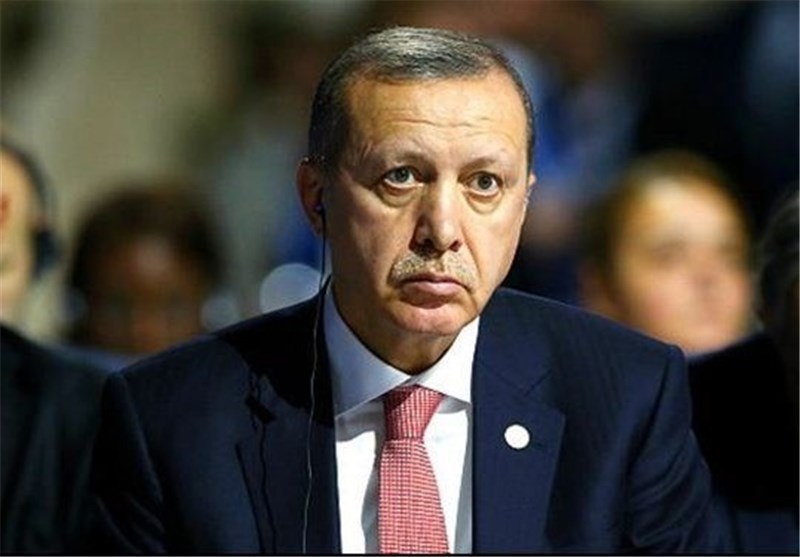 "We pray our Azerbaijani brothers will prevail in these clashes with the least casualties," the Turkish presidency Sunday quoted Erdogan telling an Azerbaijani reporter while on a visit to the United States.
"We will support Azerbaijan to the end," he added, AFP reported.
Armenian President Serzh Sarkisian said 18 Armenian troops were killed and some 35 wounded in the "largest-scale hostilities" since a 1994 truce ended a war in which Armenian-backed fighters seized the territory from Azerbaijan.
Earlier Azerbaijan's defense ministry said that 12 of its soldiers were killed and a military helicopter shot down.
Erdogan also blasted the longstanding failure of the Minsk Group -- which spearheads efforts by the Organization for Security and Cooperation in Europe (OSCE) to find peace under the chairmanship of France, Russia and the United States -- to resolve the conflict.
"We are faced with such incidents because the Minsk Group underestimated the situation," Erdogan said.
"If the Minsk Group had taken fair and decisive steps over this, such incidents would not have happened. However, the weaknesses of the Minsk Group unfortunately led the situation to this point."
Turkey, which has close cultural and linguistic ties with Azerbaijan, is a key ally of Baku.
Ankara has no diplomatic relations with Armenia due to the dispute over the mass killings of Armenians in the Ottoman Empire which Yerevan regards as genocide.