Iran's Air Defense Forces Equipped with S-300 System: DM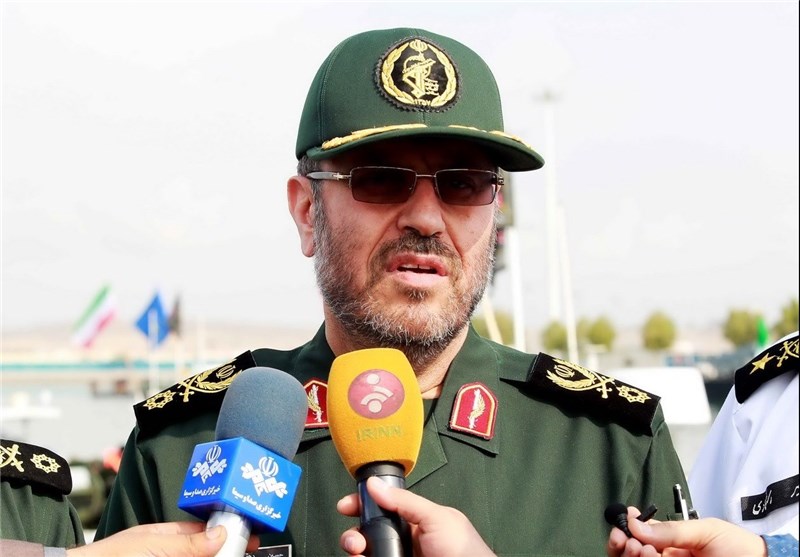 TEHRAN (Tasnim) – The Iranian defense minister announced on Tuesday that the country's Khatam al-Anbia Air Defense Base has been equipped with S-300 missile system, but at the same time added that the Islamic Republic's indigenous air defense system will be mass produced this year.
The Khatam al-Anbia Air Defense Base has received the strategic S-300 air defense missile system, Brigadier General Hossein Dehqan said on the sidelines of a visit to an exhibition of the achievements of the Iranian Army's air defense base.
Highlighting the country's major strides toward self-sufficiency in the area of air defense, he added that Iran has developed its domestically-built Bavar-373 air defense system and will launch its mass production line this year.
He said the Iranian system enjoys specifications and functions similar to those of S-300.
Dehqan further said that Bavar-373 can simultaneously engage multiple aircraft, ballistic missiles, and drones.
Back in April, Iran displayed part of the Russian-made S-300 air defense missile system in a military parade in Tehran, held to mark the National Army Day.
The gear unveiled in the ceremony included 2 radar systems of S-300, its carrier and command vehicles as well as the crane for lifting its missiles.
Elsewhere, Dehqan said that Iran has made great achievements in its defense sector and attained self-sufficiency in producing essential military equipment and systems, including tracking, detection, interception and surveillance.
Iranian military experts and technicians have in recent years made great headways in manufacturing a broad range of indigenous equipment, making the armed forces self-sufficient in the arms sphere.
Iran has already made it clear that its military might poses no threat to the regional countries, saying that the Islamic Republic's defense doctrine is entirely based on deterrence.