Dilma Rousseff Suspended as Senate Votes to Impeach
TEHRAN (Tasnim) – Brazil's senators voted to carry on impeachment proceedings against President Dilma Rousseff, with 55 of the 81 members of Brazil's upper house voting in favor of the motion. 22 voted against.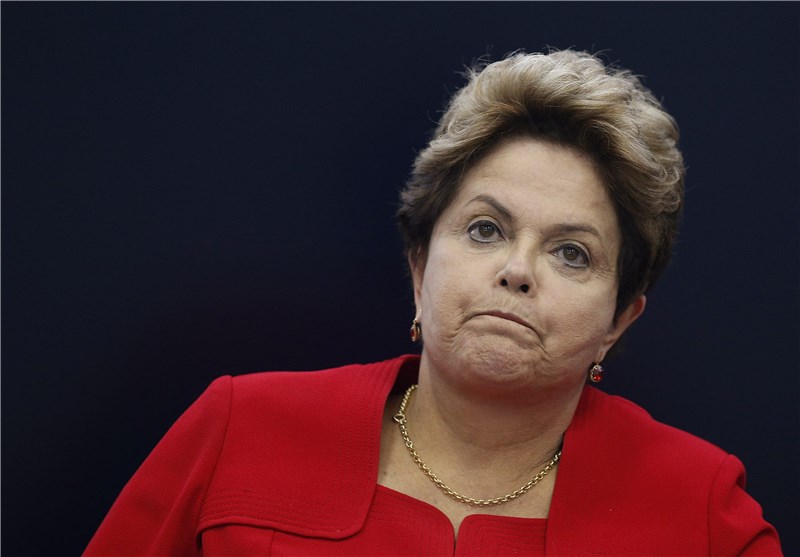 Speaking through the night, 71 of the chamber's members spoke ahead of the electronic vote, which took hours and ended, ultimately, in Rousseff's temporary removal from office.
She will now face an impeachment trial and, for the duration of this at least -- up to 180 days -- will be suspended from the office of president, CNN reported.
Rousseff, the country's first female president, will step aside immediately, and Vice President Michel Temer will assume the presidency for the time that Rousseff is obliged to step aside.
The past few months have been a roller coaster for the embattled premier, who has been at the center of a battle for her impeachment, including procedural and legal appeals to annul the vote heard.
The Senate and its committees will continue to work normally during this period.
As the Senators put forward their views, protesters in the capital Brasilia and other cities demonstrated for and against the proceedings. Some, like the protest in front of Congress in Brasilia got out of hand, prompting authorities to disperse the crowds.
"It is revolting, we are here defending our democracy, and those yes-men spray us with tear gas, they are cowards," one protester, Celma Pereira, a teacher, said.
The senators were each given 15 minutes to speak, with a buzzer indicating when their time was up. In total 71 of the house's 81 members took the opportunity.