Syrian Forces Liberate More Terrorist-Held Areas in Eastern Ghouta
DAMASCUS (Tasnim) – Syrian Army troops backed by volunteer forces, in a massive operation in Eastern Ghouta on the outskirts of Damascus, managed to recapture a village in the district from foreign-backed terrorists, a military source said.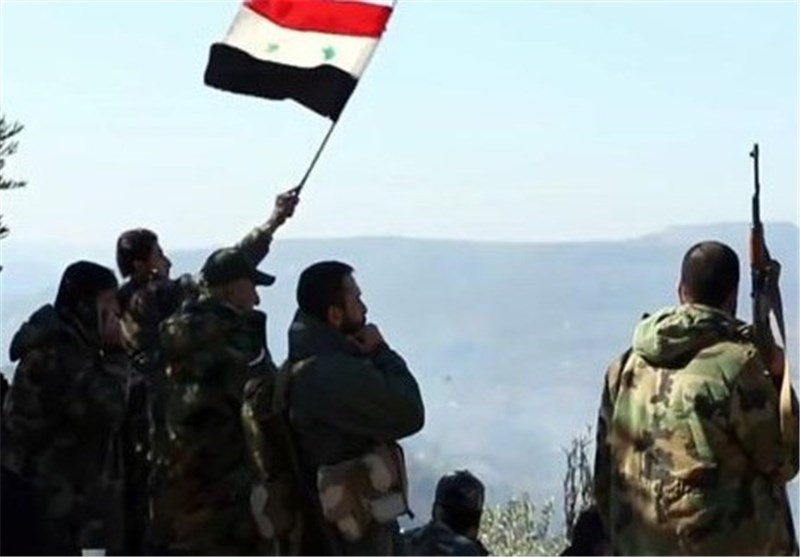 Syrian forces have fully recaptured Nula Village in Ghouta from Takfiri terrorists and are advancing in the district after killing dozens of them, the military source told the Tasnim News Agency.
He added that after heavy clashes between Syrian troops and militants from al-Nusra Front, the Syrian branch of al-Qaeda, and other terrorist groups, Nula was liberated and cleared of terrorists.
In another operation, Syrian Army forces detonated a tunnel in the rebel-held town of Zebdin in Damascus countryside, killing 27 of the terrorists.
Syrian fighter jets also bombarded terrorist groups' positions in some northern cities, killing 30 terrorists and destroying their vehicles.
Syria has been gripped by civil war since March 2011 with various terrorist groups, including Daesh (also known as ISIS or ISIL), currently controlling parts of it.
According to a new report by the Syrian Center for Policy Research, the conflict has claimed the lives of over 470,000 people, injured 1.9 million others, and displaced nearly half of the country's pre-war population of about 23 million within or beyond its borders.