Raul Lozano Names 14-Man List for Olympic Qualification
TEHRAN (Tasnim) – Iranian national volleyball team's head coach Raul Lozano named 14 volleyball players for the World Olympic Qualification Tournament.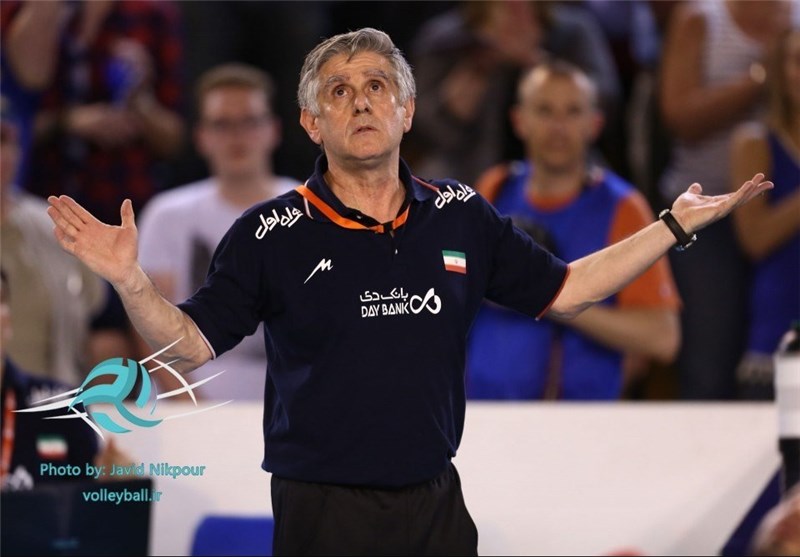 Eight strong teams will convene in Tokyo for the Men's Olympic Qualification Tournament, which will take place from May 28 to June 5 at the Tokyo Metropolitan Gymnasium.
The qualification tournament in Tokyo, which also serves as the Asian qualification tournament, will provide the top ranked Asian team and the top three ranked teams with the four Rio 2016 Olympic Games qualification slots available.
The tough cast headed by world champion Poland and 2015 World League winner France, will start their hunt along with Iran, Australia, Canada, China, Venezuela, and host Japan – all aiming for a hot start in the seven-day Round Robin tournament.
Iran, who has been scheduled to face Australia on Saturday, defeated China 3-2 and Poland 3-1 respectively in two friendly matches ahead of the competition.
"Iranian players have shaped a united team and they are completely ready to face the battle in full measure," Lozano said.

Squad:
Saeid Marouf, Mehdi Mahdavi, Mohammad Mousavi, Adel Gholami, Armin Tashakkori, Mostafa Sharifat, Milad Ebadipour, Mojtaba Mirzajanpour, Farhad Ghaemi, Hamzeh Zarrini, Amir Ghaffour, Shahram Mahmoudi, Mehdi Marandi, and Farhad Zarif