France Sends Naval Ship to Search for EgyptAir Flight's Black Boxes
TEHRAN (Tasnim) – France has sent a specially-equipped naval vessel to the southeastern Mediterranean to help hunt for EgyptAir Flight 804's so-called black boxes, French air accident investigators said.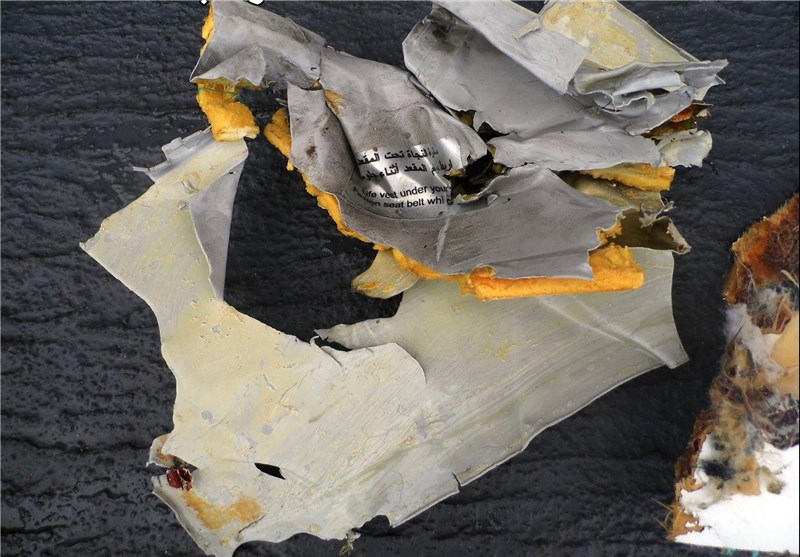 The French navy's Laplace survey ship left the Corsican town of Porto Vecchio Thursday headed for the suspected crash site of the Airbus Group SE A320 plane, which crashed more than a week ago with 66 passengers and crew on board.
Its search will begin in a matter of days, the French air accident investigation office, the BEA, said, adding that two of its investigators were on board the vessel. The BEA, which is supporting the Egyptian-led crash probe, has extensive experience with underwater searches.
The BEA said another ship with an underwater exploration robot to recover items resting on the seabed may also be dispatched to assist in the search.
The black boxes are equipped with underwater beacons to help search teams find the cockpit voice and flight data recorders. The Laplace is carrying three hydrophones to help detect the signal, the BEA said.
The hydrophones can be dropped to a depth of 3,280 feet and detect a signal from the black box "pingers" at a range of 2.5 miles, according to Alseamar, the French manufacturer of the hydrophones.
The black boxes would provide the best clues what to cause the plane suddenly to plunge into the ocean from an altitude of 37,000 feet as it flew to Cairo from Paris.
The duration of the search operations will depend on weather conditions and the size of the area to be surveyed, the company said Friday, the Wall Street Journal reported.
Egyptian officials said Thursday that search teams had detected an emergency signal from the wreckage of the aircraft's fuselage, a discovery that has enabled searchers to narrow the search zone for the main body of the plane to a radius of about 3 miles.
No possible cause for the crash has been ruled out, Egyptian officials leading the crash probe have said.