Brazil's Service Caused Difficulties to Us, Iran Coach Lozano Says
TEHRAN (Tasnim) – Iranian national volleyball team's coach Raul Lozano said his men lost because Brazil's tactical service posed many difficulties for them.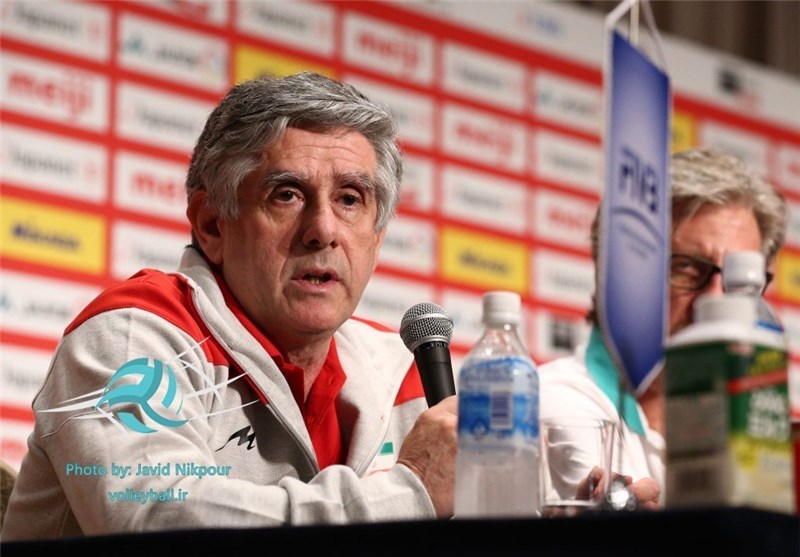 Iran was defeated against Brazil in straight sets (25-19, 25-16, 28-26) at the FIVB Volleyball World League 2016 opener.
"We did not play as well as we are used to, mainly in the first and second sets. Brazil's service caused many difficulties to us. The third set was our best, but it was not enough to get the victory," Raul Lozano said.
Iran will also face USA and Argentina on June 17 and 19 respectively.