Regime Crackdown Prevents Bahraini Shiites from Holding Friday Prayers for 3rd Week
TEHRAN (Tasnim) – Shiite clerics in Bahrain said that the violations committed by the authorities against the Shiites are still ongoing, stressing that Friday and congregational prayers have been on a halt for a third consecutive week.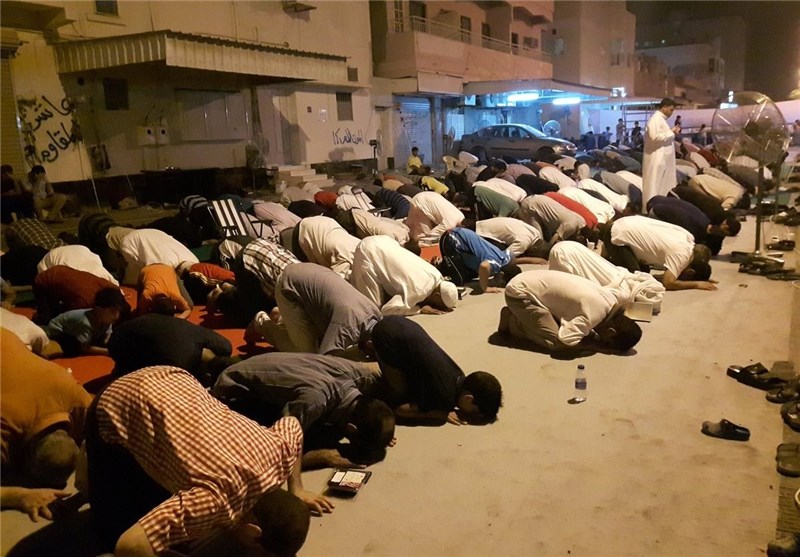 "In light of the authorities' crackdown on the Shiite sect and prevention of Friday prayers, Imams of Friday and congregational prayers announce that they will continue to stop holding Friday and congregational prayers (Thursday night and Friday morning and noon prayers)," said the clerics in a statement reported by the Bahrain Mirror news website.
They further called for holding vigils outside mosques before or after prayers on Friday and Thursday nights to express their refusal of the clampdown on the Shiites in the country.
In June, Bahrain's Interior Ministry announced in an statement that the country's top Shiite cleric Ayatollah Sheikh Isa Qassim was stripped of his citizenship.
The latest move by the Bahrain regime against the country's main political and religious opposition figures comes amid a heavy clampdown launched by the Al Khalifa regime against the opposition, represented by the Shiite majority.
The government of Bahrain also suspended the main Shiite opposition party, al-Wefaq, accusing it of having links to foreign terrorists and inciting hatred.
Sheikh Ali Salman, al-Wefaq's secretary-general, was arrested in 2014 on charges of inciting violence. His prison sentence was more than doubled to nine years on appeal last month.