UAE Tells Citizens to Avoid National Dress while Abroad
TEHRAN (Tasnim) – The United Arab Emirates has urged men to avoid wearing the white robes, headscarf and headband of the national dress when traveling abroad, after a businessman visiting the United States was wrestled to the ground and held as a Daesh (ISIL) suspect.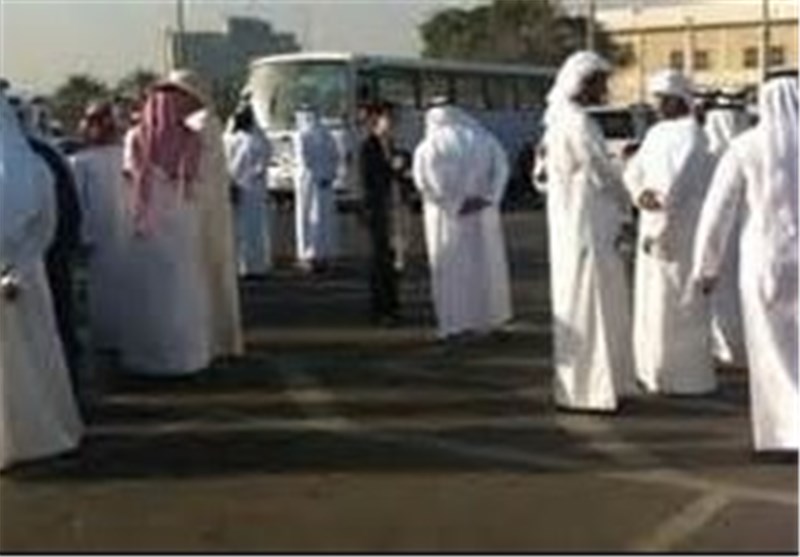 UAE media reported that the Emirati man was detained in Avon, Ohio, last week after a female clerk at a local hotel called 911 to report what she had described as a man affiliated to Daesh, Reuters cited the Arabic-language al-Bayan newspaper as reporting on Sunday. It only identified him by his initials.
The English language The National said the receptionist at the Fairfield Inn hotel called the police after she heard the man talking on his phone in the hotel lobby.
UAE media published photos of the Emirati man in white robes being wrestled to the ground and handcuffed before being led away by police.
In a message on a Foreign Ministry Twitter account focusing on citizens traveling abroad, the ministry said Saturday:
"For citizens traveling outside the country, and in order to ensure their safety, we point out not to wear formal dress while travelling, especially in public places," the message dated July 2 stated, without referring to the Avon incident.
The Foreign Ministry, in a message posted on its website in Arabic and English, urged citizens to abide by the laws of countries they are visiting. It alerted women to countries in Europe whose laws prohibit wearing of face covers, also without referring to the incident in Avon.
Local newspapers said Avon police released the man after they realized their mistake, but he fainted and needed hospital treatment.
Al-Bayan reported that the citizen had hired a lawyer to pursue the case, saying he had received no apology from either the police or the hotel.