Holocaust Contest Held to Challenge West's Freedom of Speech Claims: Iranian Cartoonist
TEHRAN (Tasnim) – A prominent Iranian cartoonist, who has won wide praise both at home and abroad, said a recent cartoon competition in Tehran on the Holocaust was held to question the West's claims about defending freedom of speech.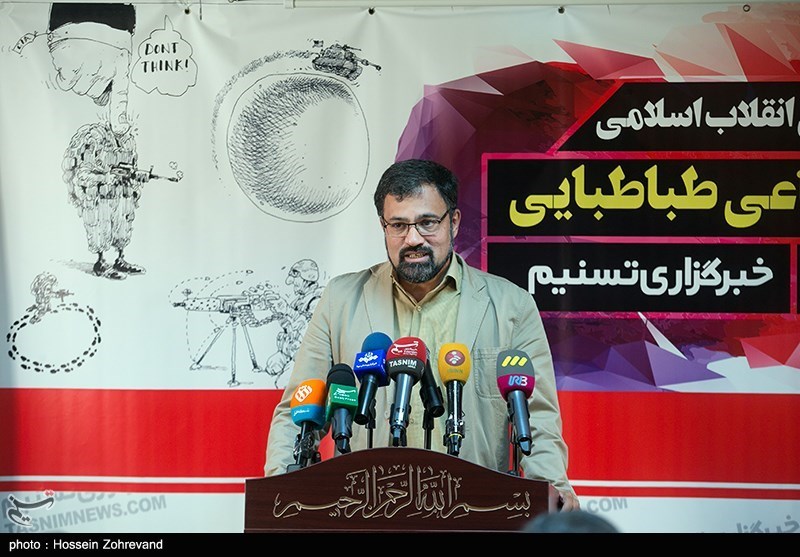 "We held the Holocaust Contest to raise the question of why the Holocaust cannot be discussed in the West despite (its claims on) freedom of expression," Masoud Shojaei-Tabatabaei said in a ceremony held Monday at the Tasnim News Agency's head office in Tehran.
"Our reasoning and logic regarding the issue of the Holocaust was agreed upon by artists from 50 countries across the world," he said, referring to the extensive participation of foreign cartoonists in the content held in the Iranian capital back in May.
The leading artists who participated in the contest were actually non-Muslims who, because of "their pure nature", took a stand against oppressions of the "child-killing regime of Israel," he said.
The ceremony at Tasnim, which was attended by several political and religious figures, was held to honor Shojaei-Tabatabaei as a leading cartoonist.