Enemies Acknowledge Iran's Deterrent Power: IRGC Navy Commander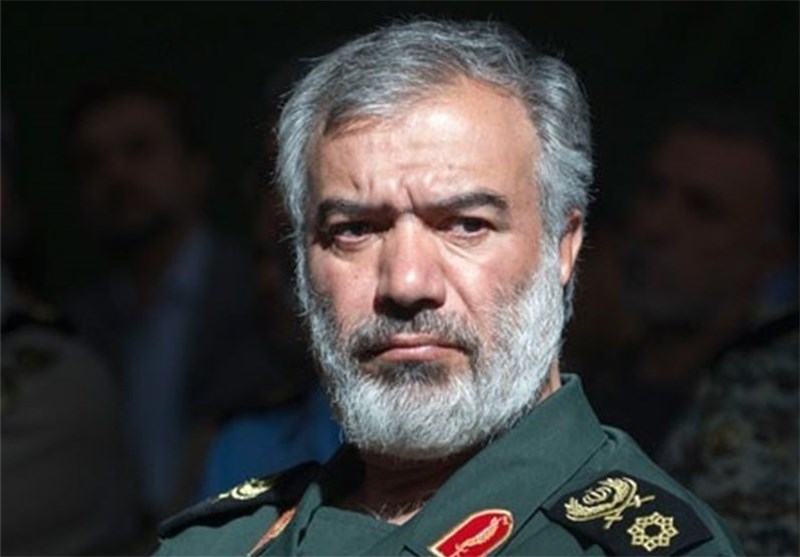 TEHRAN (Tasnim) – Commander of the Islamic Revolution Guards Corps Navy Rear Admiral Ali Fadavi praised the country's military might in the face of any foreign threats, saying that even enemies, including the US, have admitted the Islamic Republic's "deterrent power".
Today, the power of the Islamic Republic has turned into a deterrent one and the enemies have also acknowledged the power, Rear Admiral Fadavi said in a speech in the central city of Isfahan on Friday.
"The Americans… have acknowledged the issue," he said, adding that the highest-ranking officials of the US have admitted that the Islamic Revolution has reached a power that cannot come under direct attack.
The Americans show respect to Iran because they have understood that the Islamic Revolution's power is much higher than theirs, the commander added, referring to the detention of 10 US sailors in the Persian Gulf back in January.
The IRGC officers on January 12 captured 10 US Navy sailors who had trespassed Iran's territorial waters in the Persian Gulf.
One day later, the IRGC Public Relations in a statement said the sailors were freed following an apology from the US and after technical and operational investigations indicated that the intrusion into Iranian territorial waters was "unintentional".
Later in a meeting with the IRGC Navy officers who captured the US marines, Leader of the Islamic Revolution Ayatollah Seyed Ali Khamenei described the move as "admirable, courageous, and faithful".
"Your move was very excellent, interesting, and timely," Ayatollah Khamenei said in the meeting in late January, adding that it was a "divine" act that took Americans to Iran's territorial waters so that the Iranian forces arrest them with their "hands on their heads".