Voluntary Forces Can Retake Mosul Single-Handedly: Iraqi Figure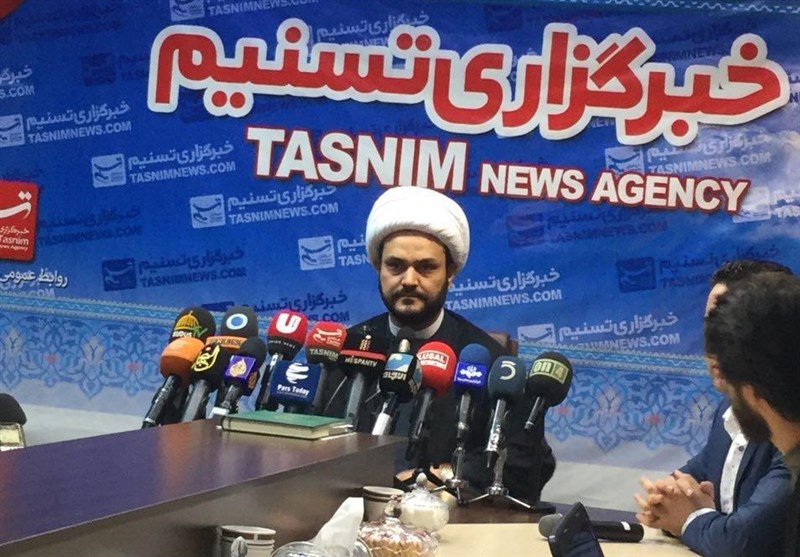 TEHRAN (Tasnim) – The Iraqi voluntary forces, known as the Popular Mobilization Units or Hashid al-Shaabi, are capable of recapturing the city of Mosul from the terrorist groups without any help from the others, top Iraqi political figure Sheikh Akram al-Kaabi said.
"Today, the Hashid al-Shaabi forces have the capability to liberate Mosul without the help of the others," Sheikh Kaabi, secretary general of Iraq's al-Nujaba Movement, a major Shiite resistance group working in cooperation with Hashid al-Shaabi, said at a press conference in Tehran on Sunday.
The cleric emphasized that it would have taken years to liberate many Iraqi areas without the presence of Hashid al-Shaabi forces, who he said have approached the entrances to Mosul.
Highlighting the growing popularity of Hashid al-Shaabi in Iraq, Kaabi said the resistance force has very good ties with the Sunni Muslims and encompasses all Iraqi sects, including Shiites, Sunnis and Christians.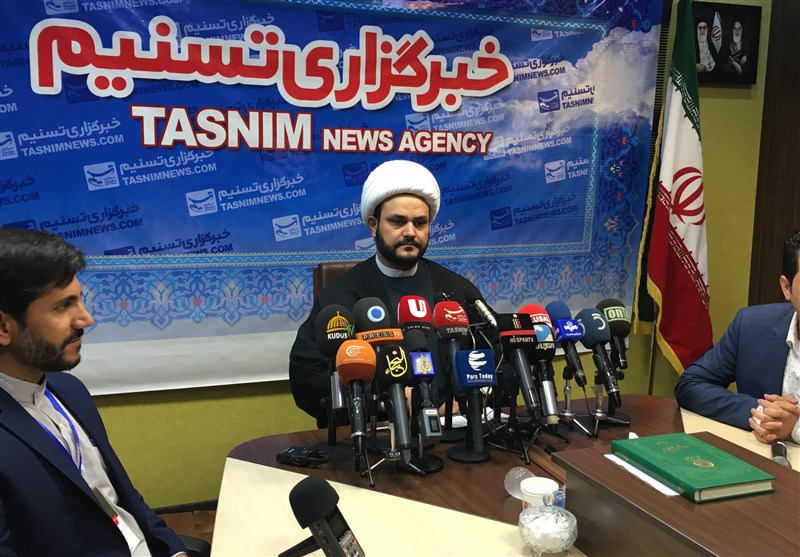 He further warned of attempts to dissolve Hashid al-Shaabi or at least prevent its engagement in the military operation to retake Mosul.
Making a comparison between the operations carried out by the Hashid al-Shaabi and the US-led attacks against terrorist groups in Iraq, Kaabi said after liberation of the city of Ramadi in collaboration with the US forces, there was not a single undamaged building in the city to hoist the flag of Iraq upon, noting that the displaced residents of Ramadi have not still returned to the city.
In contrast to US-led operations, he explained, when Hashid al-Shaabi liberated Tikrit, the damage to the city did not exceed 20 percent, there was no civilian casualties, the whole infrastructures remained safe and people have returned to their homes.
As regards the political difference in Iraq and their impacts on the fight on Daesh (ISIL) terrorist groups, Kaabi said the Iraqi parliament's decision to impeach Defense Minister Khaled al-Obeidi will not have anything to do with the Mosul operation, stressing that the Army, the Police and Hashid al-Shaabi are fully coordinated for taking action.
When asked about the presence of Commander of the Islamic Revolution Guards Corps (IRGC) Quds Force Major General Qassem Soleimani in Iraq, Kaabi said the general offers advisory help at the official request of Baghdad government.
"We need him (General Soleimani) and his colleagues," he added.
Iraq has been facing the growing threat of terrorism, mainly posed by the Daesh terrorist group.
Daesh militants made advances in northern and western Iraq over the summer of 2014, after capturing swaths of northern Syria.
The Iraqi army is gearing up for a major offensive in late September to purge Daesh from Mosul, the country's second city. Iraqi forces have managed to wrest control of several areas in the southern parts of the city.