Ayatollah Rafsanjani Laid to Rest in Imam Khomeini's Shrine
January, 10, 2017 - 15:11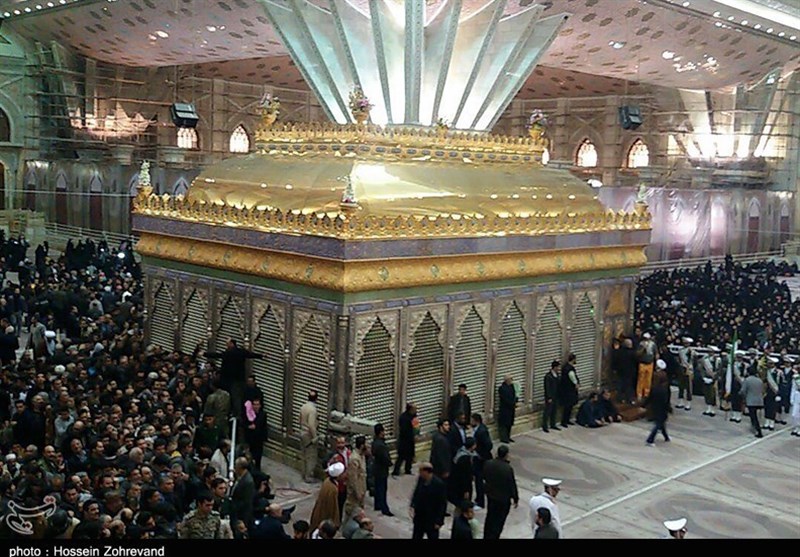 TEHRAN (Tasnim) - The body of former Iranian president Ayatollah Akbar Hashemi Rafsanjani was laid to rest in the mausoleum of late founder of the Islamic Republic Imam Khomeini in southern Tehran on Tuesday after a funeral attended by top officials and a big crowd of people.
On Tuesday morning, Leader of the Islamic Revolution Ayatollah Seyed Ali Khamenei performed the ritual 'prayer for the deceased' (Salat al-Mayyit) in the funeral of Ayatollah Rafsanjani at the University of Tehran.
Nearly all top Iranian officials, including President Hassan Rouhani, Parliament Speaker Ali Larijani and Judiciary Chief Ayatollah Sadeq Amoli Larijani attended the event.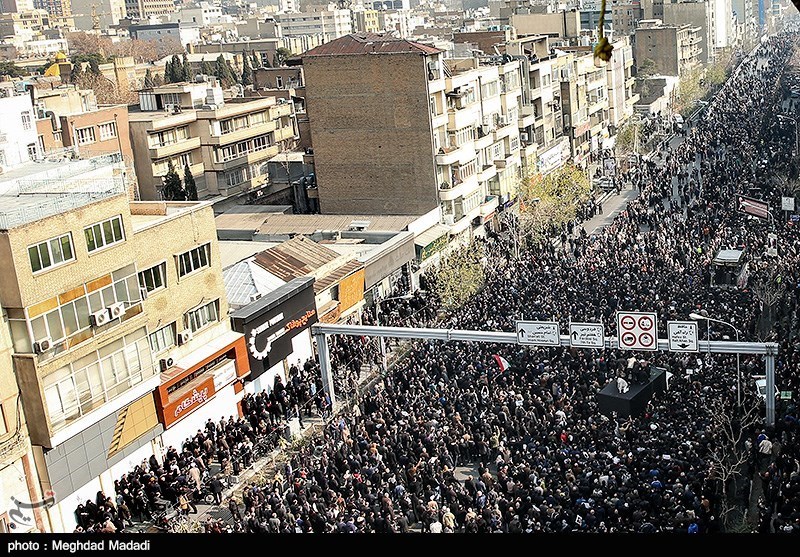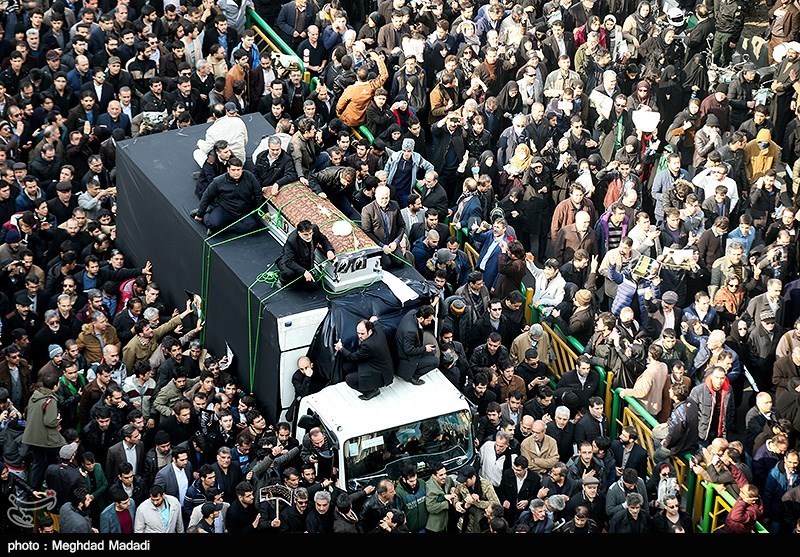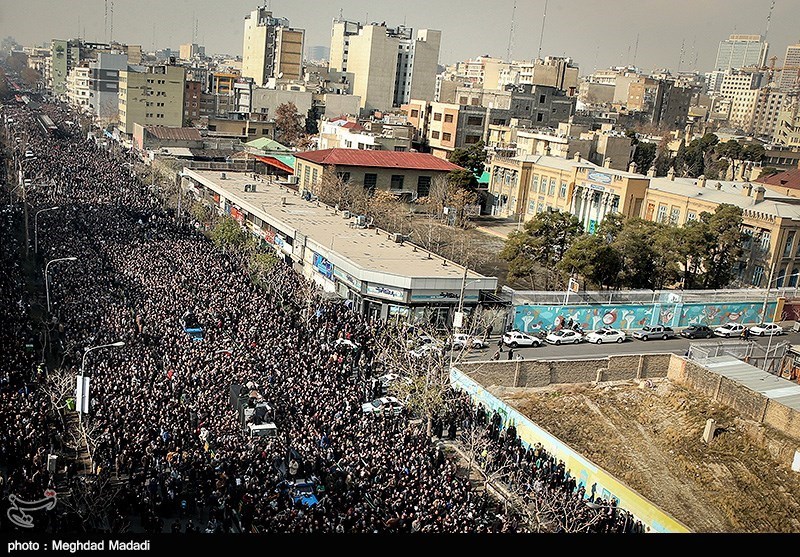 A funeral procession was held in the streets of Tehran afterwards, culminating in a burial ceremony at the mausoleum of Imam Khomeini, south of Tehran. Ayatollah Rafsanjani was buried beside Imam Khomeini's grave.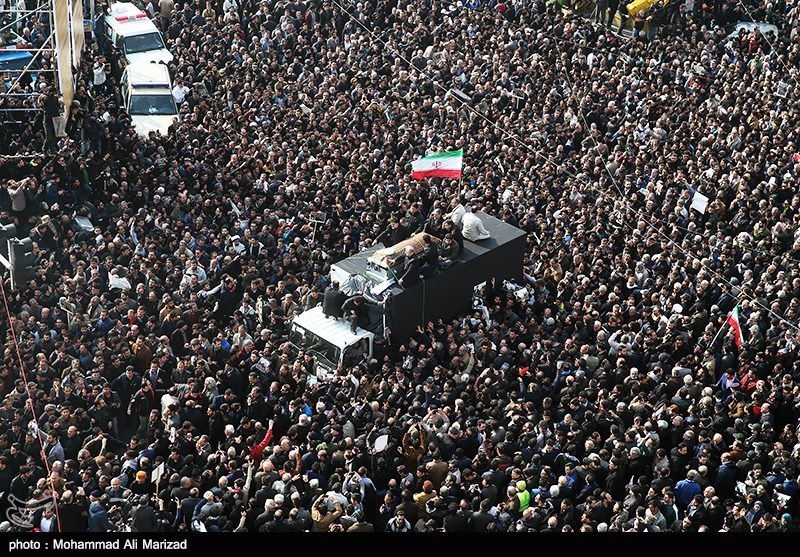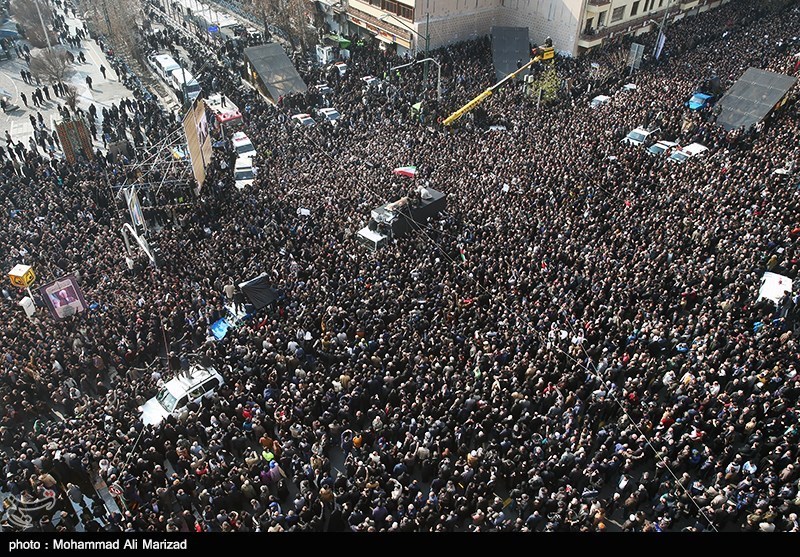 The iconic cleric died at the age of 82 on Sunday. The cabinet has declared three days of national mourning and announced Tuesday as a public holiday.
Ayatollah Rafsanjani was an influential figure in a campaign led by Imam Khomeini that resulted in the victory of the Islamic Revolution in 1979. The deceased became president for two terms and was the chairman of the Expediency Council for some 20 years.
In a message of condolence, Ayatollah Khamenei praised the deceased as an "old friend, comrade and companion during the time of Islamic struggles, and close colleague in long years during the period of the Islamic Republic."