Iran Urges IAEA's Professional Role in JCPOA Implementation
TEHRAN (Tasnim) – Iran's Deputy Foreign Minister Abbas Araqchi called on the International Atomic Energy Agency (IAEA) to keep playing a positive role in confirming the country's commitment to the JCPOA, a nuclear agreement between Iran and six world countries.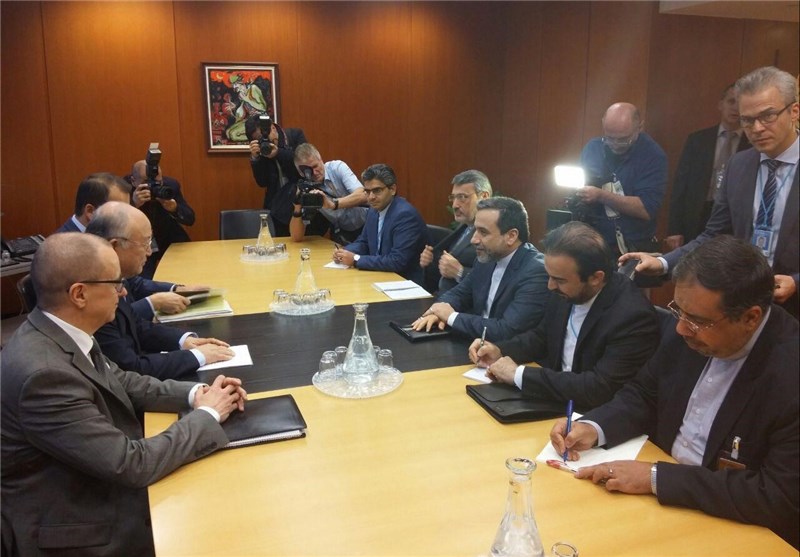 In a meeting with IAEA Director General Yukiya Amano in Vienna on Tuesday, Araqchi highlighted the professional role that the UN nuclear watchdog plays in the process of implementation of the Joint Comprehensive Plan of Action (JCPOA).
Pointing to the IAEA's confirmation of Iran's compliance with the nuclear deal, Araqchi urged the UN agency to keep playing its positive role.
For his part, Amano stressed that the IAEA will continue to do its verification job under the JCPOA.
In July 2015, Iran and the Group 5+1 (Russia, China, the US, Britain, France and Germany) finalized the text of the JCPOA, a lasting deal that would end more than a decade of impasse over Tehran's nuclear program.
The IAEA has been given the role of verifying Iran's commitments under the deal.
According the JCPOA, "The International Atomic Energy Agency (IAEA) will be requested to monitor and verify the voluntary nuclear-related measures as detailed in this JCPOA. The IAEA will be requested to provide regular updates to the Board of Governors, and as provided for in this JCPOA, to the UN Security Council. All relevant rules and regulations of the IAEA with regard to the protection of information will be fully observed by all parties involved."