Syria's Assad says Trump's Priority of Fighting Daesh Promising
TEHRAN (Tasnim) - Syrian President Bashar al-Assad said US President Donald Trump's priority of fighting Daesh (ISIL) was promising but it was too early to expect stronger steps.
February, 07, 2017 - 13:11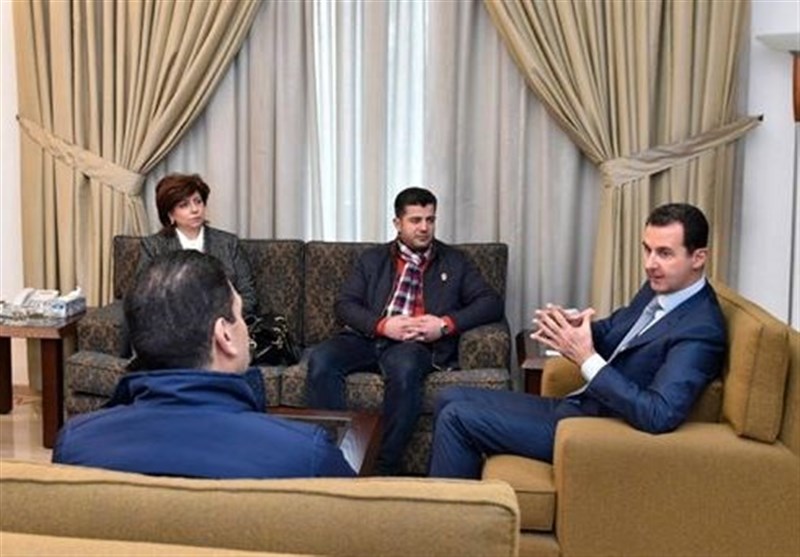 Assad also told a group of Belgian reporters that US-Russian cooperation in stepping up the fight against the militants would have positive repercussions.
"What we heard as statements by Trump during the campaign and after the campaign is promising regarding the priority of fighting terrorists, and mainly IS (Daesh), that's what we've been asking for during the last six years," he said, Middle East Eye reported.
"So, I think this is promising, we have to wait, it's still early to expect anything practical. It could be about the cooperation between the US and Russia, that we think is going to be positive for the rest of the world, including Syria. So, as I said, it's still early to judge it."
US President Donald Trump vowed Monday that America and its allies would defeat the "forces of death" and keep radical militants from gaining a foothold on US soil, but did not offer details about his strategy to defeat the Daesh group.
In his first visit to US Central Command - responsible for an area that includes the Middle East and Central Asia - Trump also did not say whether he would scrap parts of the anti-Daesh mission in Iraq and Syria undertaken by his predecessor Barack Obama.
"Today, we deliver a message in one very unified voice to these forces of death and destruction - America and its allies will defeat you. We will defeat them," he told about 300 military personnel at MacDill Air Force Base in Tampa, Florida.