Kolakovic Is A Coach Iran Volleyball Needs: Vladimir Grbic
TEHRAN (Tasnim) - Serbian coach Vladimir Grbic says that his countryman Igor Kolakovic is a coach Iran volleyball team needs at the moment.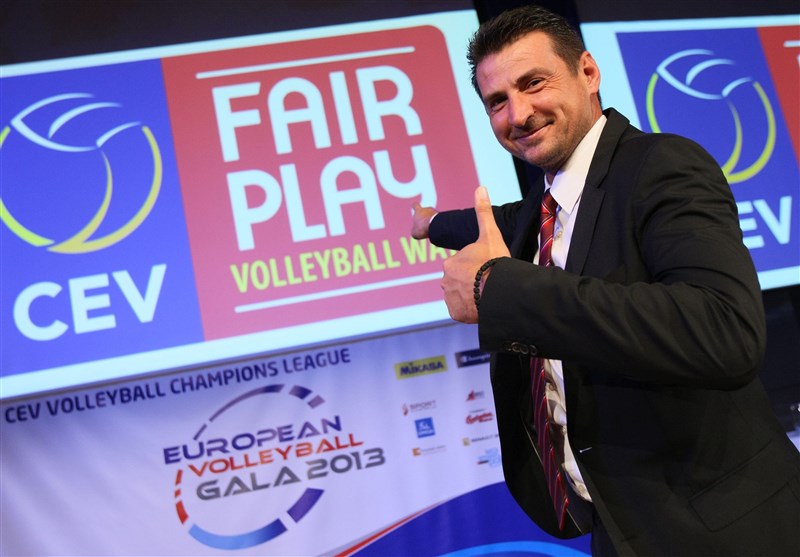 Kolakovic was appointed as new head coach of Iran volleyball team on a two years contract with a further two-year option.
Grbic has answered Tasnim's questions vie email.
Tasnim: How much do you know about Igor and let us know your idea on his appointment as Iran head coach?
I spent some years with Igor. He is very kind and a gentleman. I think he is exactly the coach your players need. He is calm and make players feel confident.
Tasnim: Julio Velasco is the most popular coach in Iran and many people compare new head coach to him. Are they comparable?
No they are different. Velasco is a strong name and great coach but Igor is what you need. Not because he is my friend. Iranian players have everything to compete on highest level. With Igor they should be in condition to do it.
Tasnim: Serbian coaches are famous for making players. As you know Iran need new players instead of existing players for 2020. What should Igor do?
Making good volleyball players is a long process. This is something should be done for a future. This generation should be used as idols for the next ones. This is how I work in Serbia. Unfortunately I am the only one.
Tasnim: Can you explain more?
To work with the kids and transfer them passion and knowledge is a mission not all are capable and willing to share. In eighth years as vice president of Serbian Volleyball Federation I work with 12,000 kids. None of my teammates from Sidney or from national team did not take part to do the same.
Tasnim: What is the different between Radsostin Stoychev and Igor Kolakovic?
Stoychev is very different from Kolakovic. I did not work with him but from what I have heard.
Tasnim: You know Iranian players namely, Saeid Marouf, Seyed Mohammad Mousavi, Shahram Mahmoudi, and Adel Gholami. As you know Iran aims a place in the 2020 Olympics semi-final. Is it really necessary to change the players for next three years?
With new generation it will be a process but remember one thing. Yugoslavia in Atlanta played with a team that almost nobody knew. So everything is possible especially at the Olympics. You are a country with a very good volleyball culture and I think you should make it.
Tasnim: in second week in World League 2017 Iran will host Serbia in Tehran and Igor will face Nikola (your brother). Who will win?
I don't know because I will be at my camp at that moment. I will organize camp for kids in mountain resort. So I will not be able to watch the match.