Life Returns to Normal in Aleppo, 1st Train Carries Passengers after 5 Years (+Photos)
DAMASCUS (Tasnim) – As life slowly has started to return to normal for residents in the recently recaptured Syrian city of Aleppo, a train carrying hundreds of passengers made its way to Jibreen station in the city's eastern outskirts for the first time in five years.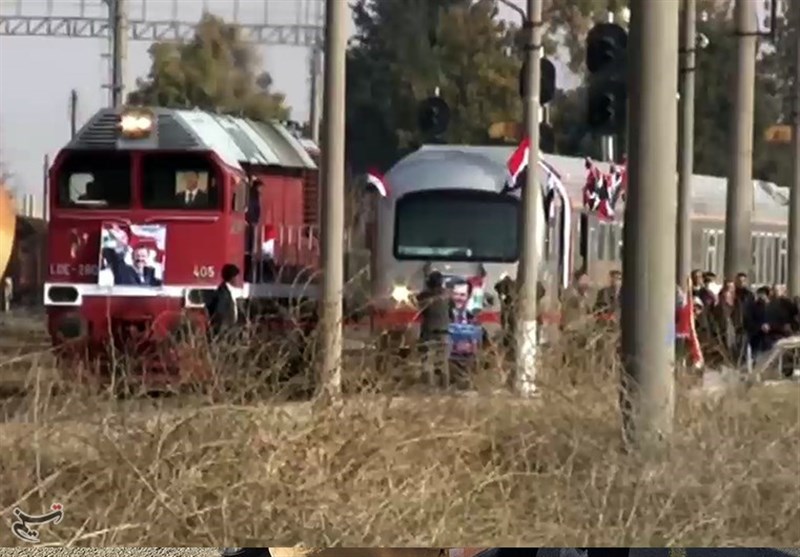 According to Tasnim dispatches, the train traveled between Aleppo's main station and Jibreen station a few days ago, two months after the liberation of the northwestern city from the clutches of Takfiri terrorists.
The city's railway tracks and transport network had been disrupted by the terrorists' militancy and this was the first train to cross Aleppo in nearly five years.
The city's international airport has also become operational.
On January 7, 2017, the first airplane took off from the international airport in Aleppo since Takfiri militants seized parts of the city in 2012.
Once the airport in Aleppo fully resumes work, Syria will have at least four functioning airports open to the public.
On December 15, Syria announced the liberation of Aleppo, with President Bashar al-Assad praising the victory as "history in the making and worthy of more than the word 'congratulations'."
Syria has been gripped by civil war since March 2011 with various terrorist groups, including Daesh (also known as ISIS or ISIL), currently controlling parts of it.