Iraqi Forces Advance into Mosul's Old City
TEHRAN (Tasnim) - Iraqi forces battling Daesh (ISIL) in Mosul advanced into the Old City and around the al Nuri mosque on Friday trying to seal off a main road to prevent militants sending in suicide bombers.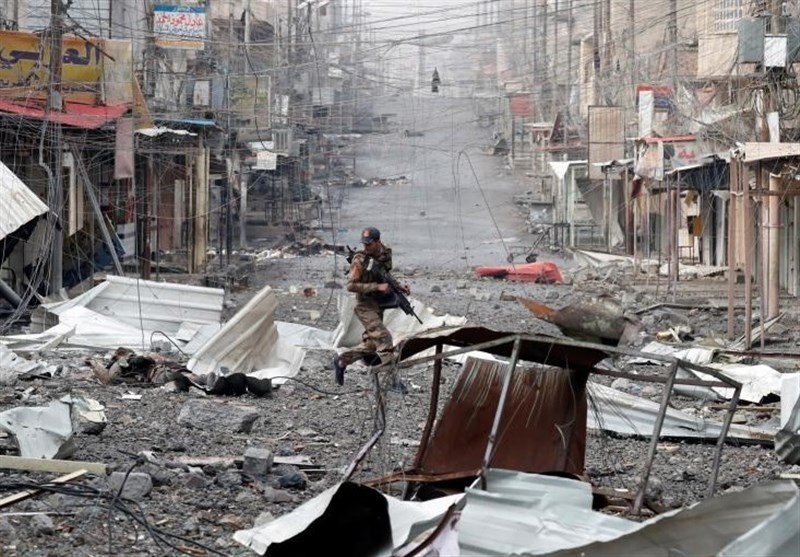 Troops are meeting fierce resistance as militants retreat into the Old City, where street fighting is expected in the narrow alleyways and around the mosque where Daesh declared its caliphate nearly three years ago.
A helicopter fired rockets into the area and heavy gunfire and mortar blasts echoed as troops fought in districts near the Nuri mosque, where Daesh's black flag hangs from its leaning minaret, Reuters reported.
"Federal police and rapid response forces completely control the al-Basha mosque, al-Adala street and Bab al-Saray market inside the Old City," a federal police spokesman said. "Forces are trying to isolate the Old City area from all sides and then start an offensive from all sides."
As many as 600,000 civilians are caught with the militants inside Mosul, which Iraqi forces sealed off from the remaining territory that Daesh controls in Iraq and Syria.
Around 255,000 people have been displaced from Mosul and surrounding areas since October, including more than 100,000 since the latest military campaign in western Mosul began on February 19, United Nations figures show.