Iran Win Three Bronze Medals in Karate1 Premier League
TEHRAN (Tasnim) – Iranian karatekas claimed three bronze medals in the Karate1 Premier League - Rotterdam 2017 on Sunday.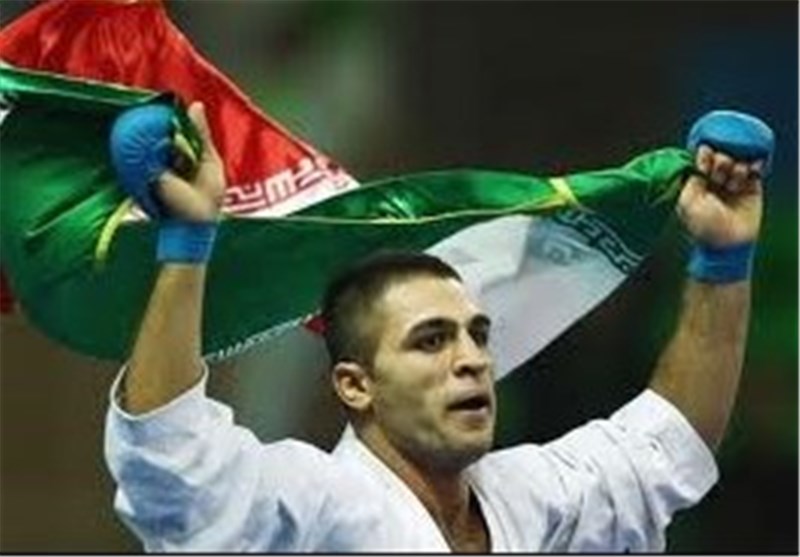 In the Male Kumite -75kg, Ebrahim Hassanbeigi defeated Hsu We-Chun from China Taipei 4-3 and won the bronze medal.
Zabihollah Poorshab beat Ebrahim Nantumi from Saudi Arabia 1-0 in the Male Kumite -84kg and seized a bronze medal.
In the Male Kumite +84kg, Sajjad Ganjzadeh defeated Tanel Paabo from Estonia 4-1 and took a bronze medal.
A total of 1258 karatekas from 73 countries took part in the three-day competition.
Iran partook in the competition with five practitioners.
The Karate1-Premier League- is the most important league event in the world of Karate. It comprises of a number of the most prominent Karate competitions and endeavors to bring together the best Karate athletes in the world in an open championships of unprecedented scale and quality.
Initiated in 2011 with two tournaments held in Paris and Istanbul, the Karate1-Premier League- has made exponential progress in terms of magnitude and status of the tournaments as well as the number of participants and countries represented.