Syria to Remain United: Deputy FM
TEHRAN (Tasnim) – Syrian Deputy Foreign Minister Fayssal Mikdad said Syria will remain a united country, adding that government forces are close to victory over foreign-backed terrorists.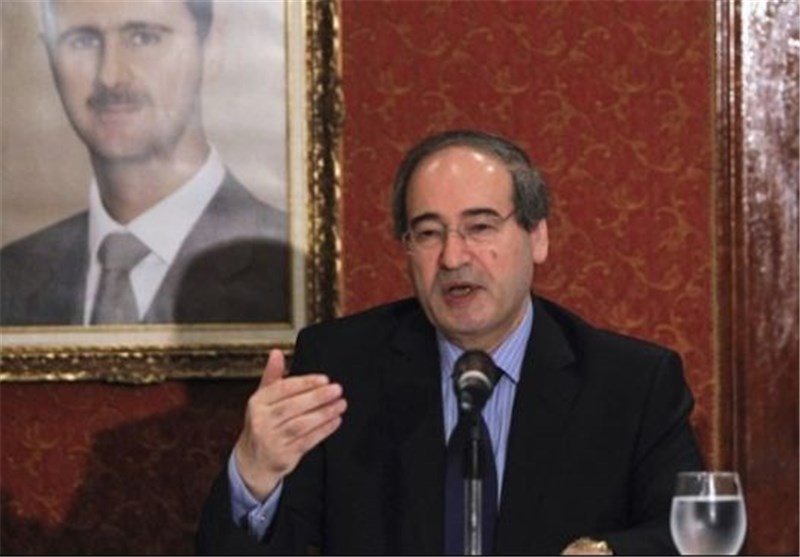 The achievements made by the Syrian army and its allies in the war against terrorism are a matter of pride, Mikdad said on Wednesday, according to Syrian Arab News Agency (SANA).
He added that the Syrian nation and army are committed to fighting terrorism.
Mikdad described the enemies of Syria as being bullheaded and still supported by certain countries, but stressed that Syria's forces are on the brink of defeating them.
The deputy minister also underlined that Syria will remain a united country and its territorial integrity will not be shaken.
In recent months, Syrian government forces have been advancing against terrorists and making gains in different parts of the country.
Syria has been gripped by civil war since March 2011 with various terrorist groups, including Daesh (also known as ISIS or ISIL), currently controlling parts of it.
According to a report by the Syrian Center for Policy Research, the conflict has claimed the lives of over 470,000 people, injured 1.9 million others, and displaced nearly half of the country's pre-war population of about 23 million within or beyond its borders.