Flood Situation Remains Grim in India's Bihar, Death Toll at 127
TEHRAN (Tasnim) - The flood situation in India's eastern state of Bihar continues to be grim as more than 100 people have been killed and over 10 million affected, officials said Friday.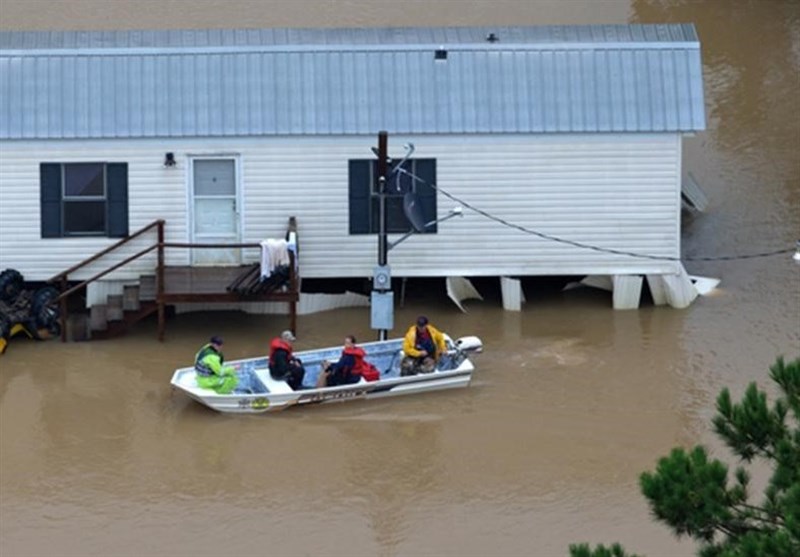 "The flood situation remains grim in the state as fresh areas of Purnea Katihar, Motihari and Madhepura have been inundated," an official said. "The Saran embankment has been breached and over dozen villages have been flooded in Gopalganj district."
Meanwhile, the death toll in the affected districts has raised to 127, according to state-run broadcaster All India Radio, Xinhua news agency reported.
Officials say 43 teams of disaster response force were carrying out relief and rescue operations in the inundated areas.
"Two helicopters are dropping dry food packets among flood victims. Community kitchen has also been set up and cooked food is being distributed at relief centers," an official said. "Apart from 330 boats over 2,000 country-made boats are engaged in rescue operations."
Heavy rains in the past several days triggered flash floods and inundated large swathes of land in the districts north and east of Patna, the capital city of Bihar. The incessant rains in catchment areas of neighboring Nepal have also contributed to the worsening situation.
The local government has announced a compensation of 6,216 US dollars for each family that has lost member in the floods.