Iranian Powerlifter Majid Farzin Dreams of Winning Gold at Tokyo 2020
TEHRAN (Tasnim) – Iranian powerlifter Majid Farzin says his main goal is to win the gold medal at Tokyo 2020.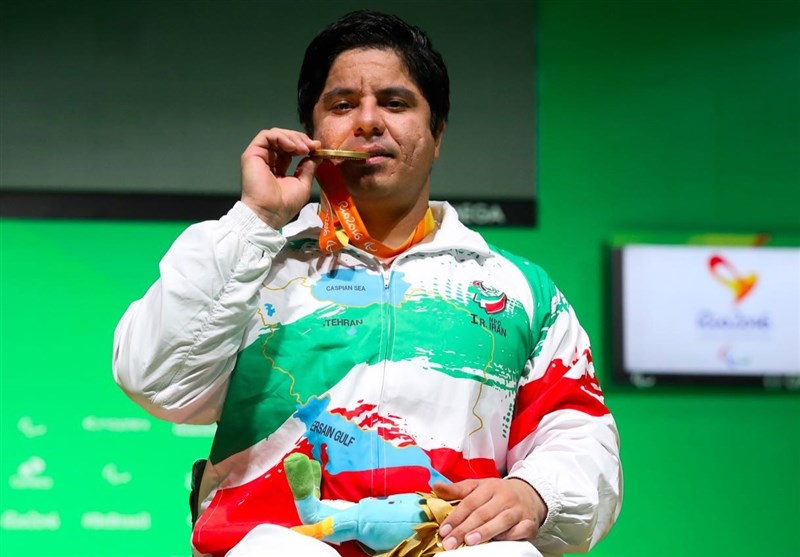 Farzin exceeded all expectations at last year's Paralympic Games in Rio, when he set a new World and Paralympic record in the up to 80kg category with a lift of 240 kg.
"Currently, my main goal is to become fully ready for Tokyo 2020, as I want to win the gold medal and hopefully break the world record again in these games. After Tokyo 2020, I plan to participate in international refereeing courses, hopefully to be qualified for starting my career as an international referee to judge at world and Paralympic competitions as an Iranian delegate. Now I am a PhD student at Teheran University in Physical education and sports sciences," he told Paralympic.org.
"I am very satisfied with my performance in the 2016 Paralympic Games as I achieved both the gold medal and breaking the Paralympic record."
"I thank God for being able to lift three times more than my body weight of 80 kg. Now, my name is registered in the Guinness World Record Book, and after the winner of the over 107 kg category, I lifted the heaviest lift in the entire Rio games," Farzin added.