Iranian Cartoonists Mock Trump's Distortion of Persian Gulf's Name
October, 15, 2017 - 14:25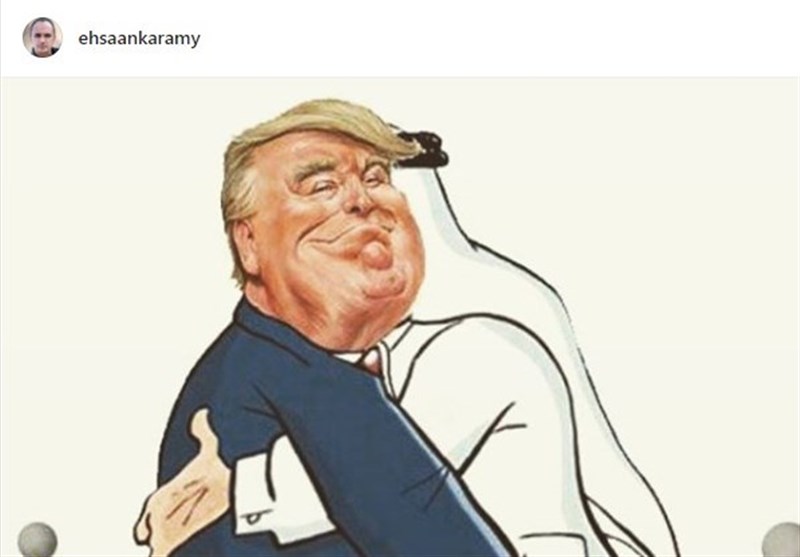 TEHRAN (Tasnim) – An exhibition of Iranian cartoons about US President Donald Trump's comments on the Islamic Republic and the Persian Gulf is planned to open here in Tehran.
In reaction to Trump's refusal to refer to the Persian Gulf by name in his Friday speech, the Iranian cartoonists plan to stage an exhibition entitled "Persian Gulf Forever" on Monday.
The exhibition that will display 55 works by cartoonists from across Iran is planned to open in central Tehran and last until October 25.
Trump in a major confrontational stance against the Islamic Republic refused to certify Iran's compliance with the Joint Comprehensive Plan of Action, the international deal on Tehran's peaceful nuclear program, and imposed further sanctions against the country's Islamic Revolution Guards Corps (IRGC).
In his speech on Friday, he also referred to the Persian Gulf, the body of water that borders the south of Iran, as "Arabian," immediately angering Iranians of just about every hue.