Asyabkharabeh: A Site Worth Seeing in Iran's East Azarbaijan Province
TEHRAN (Tasnim) - Asyabkharabeh (broken watermill), also known as 'Jolfa Water Mill', is a historic site in East Azarbaijan, northwest of Iran, with ruins and a waterfall.
It is one of the most beautiful places in northwest of the country. It has an eye-catching view.
In the past, there were a few water mills here that used the waterfall to work. But now only the ruins remain and that's where the place takes its name from.
It is one of the major tourist sites of the province and the city of Jolfa which is located few kilometers of the border with the Azarbaijan Republic.
Asyabkharabeh Waterfall is one of the most beautiful waterfalls in the area. This waterfall, which obtains its water from springs around the area, is about 10 meters in height.
The waterfall leads to other minor waterfalls in the pit of the valley. The area boasts cold and pleasant weather.
East Azarbaijan Province enjoys a cool and dry climate. It is a mountainous region.
Tabriz is the most important city of the province. The province has joint borders with Azarbaijan Republic, Armenia and Nakhchivan.
The highest peak of East Azarbaijan is Sahand Mountain at 3,722 meters of elevation.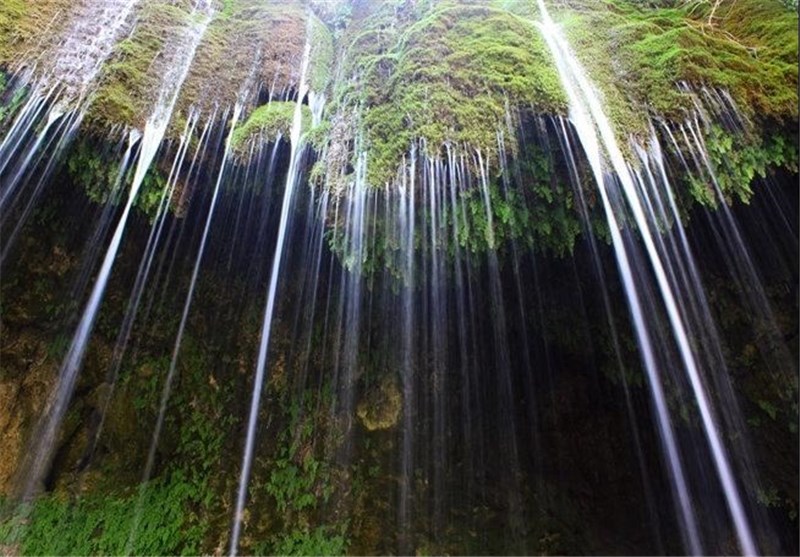 Source: Iran-Daily