US Sympathizes with Victims of Deadly Quake in Iran
TEHRAN (Tasnim) – The US Department of State expressed its sincere condolences to all victims of a deadly earthquake that hit Iran and Iraq late Sunday.
November, 14, 2017 - 11:29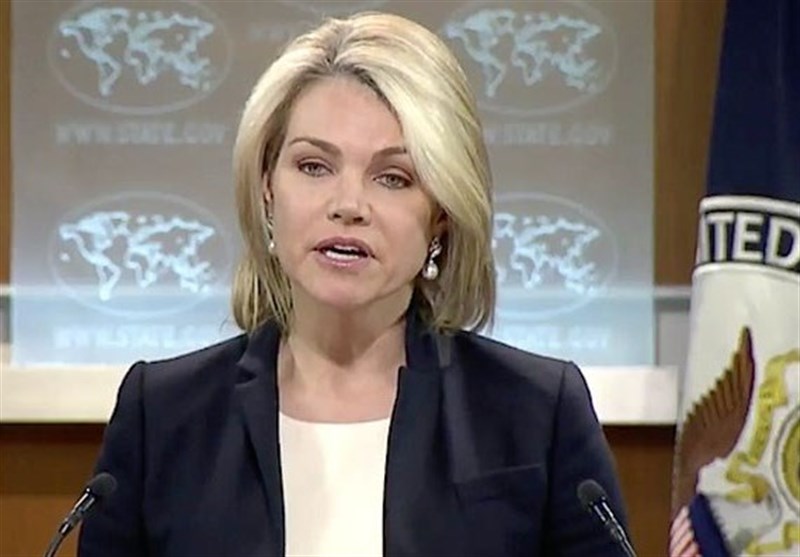 "The United States expresses its sincere condolences to all of those affected by the earthquake in Iran and Iraq. We keep the families of those who were killed, and injured, in our thoughts as well as the communities that have suffered damage to homes and property," State Department spokeswoman Heather Nauert said in a statement.
According to official tallies, 423 Iranians were confirmed dead as of Monday evening and over 7,460 others were also injured after the quake measuring 7.3 on the Richter scale, whose epicenter was near Halabjah, southeast of Iraq's Sulaymaniyah, left massive damages in the Iranian border province.
Kermanshah's provincial officials also said that about 12,000 houses both in urban and rural regions across the province have been totally damaged due to the strong earthquake.
One of the cities hit hardly by the massive quake is Sarpol-e Zahab. Witnesses say they were appalled to see the city skyline on Monday, saying half of the buildings seem to have been destroyed.
Sarpol-e Zahab is receiving more rescue team and sniffer dogs searching for survivors buried under the rubble.
Iranian medical officials announced that 5 field hospitals have been set up in the quake-hit areas.
Meantime, five groups of injured people have been transferred to the Iranian capital, Tehran, by Monday evening to receive further treatments.