Iran to Send Naval Forces to Gulf of Mexico: Commander
November, 22, 2017 - 13:52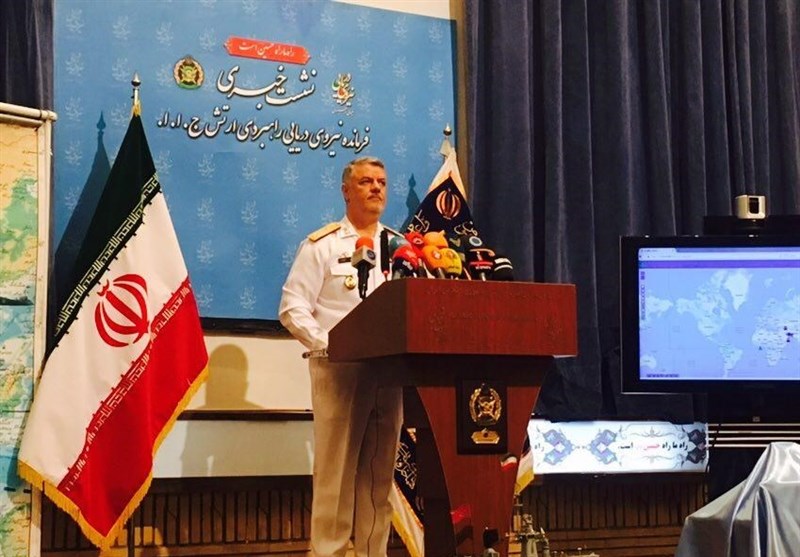 TEHRAN (Tasnim) – New commander of the Iranian Navy unveiled plans for dispatching military watercraft to Latin America, saying Iranian naval forces will soon sail into the Gulf of Mexico.
Speaking in his first press conference after taking the office, Navy Commander Rear Admiral Hossein Khanzadi said Iran's naval forces will soon go to the Atlantic Ocean, visit some South American countries, and wave the Iranian flag in the Gulf of Mexico.
Highlighting plans to develop military gear for operations in international waters, the commander said the Navy would unveil new vessels and submarines within the next year.
He also noted that the homegrown Separ (shield) missile-launching corvette will join the Caspian fleet next week, describing it as a symbol of the Iranian efforts for peace in the Caspian Sea.
Moreover, Rear Admiral Khanzadi added, the Navy is going to launch an airport in the southeastern port city of Jask, along the coasts of Makran, during the Navy week.
A number of overhauled or updated helicopters and vessels will also return to service during the Navy week, he added.
In November 2016, an Iranian naval flotilla, comprising Bushehr logistic warship and Alvand destroyer, sailed around the African continent and entered the Atlantic Ocean.
Iran maintains that its military presence in international waters is aimed at demonstrating the naval power and extending a message of peace and friendship.
Iranian military experts and technicians have in recent years made great headways in manufacturing a broad range of indigenous equipment, making the armed forces self-sufficient in the arms sphere.