China Tried Its Best to Handle Iranian Tanker Tragedy: Envoy
January, 21, 2018 - 17:09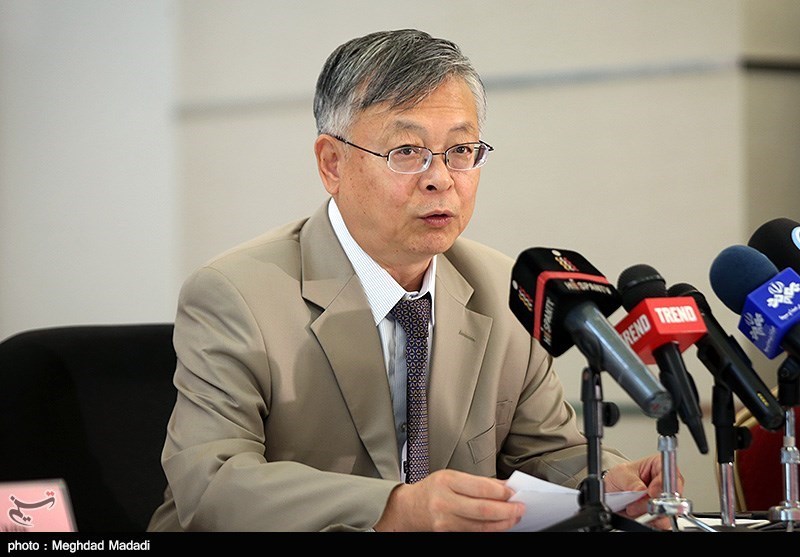 TEHRAN (Tasnim) – Chinese officials and rescue workers did everything they could to handle the situation in a recent tragic incident during which Iranian oil tanker Sanchi sank in the East China Sea after burning for a week, China's ambassador to Iran said.
In a press conference at China's embassy in Tehran on Sunday, Pang Sen said the Chinese government attached great significance to the recent incident for the Iranian vessel, saying even the Chinese president and the prime minister issued special orders following the crash on January 6.
China's Ministry of Transport and Ministry of Foreign Affairs took action after the incident in accordance with international protocols, the envoy said, adding that the country's embassy in Tehran also tried to facilitate rescue efforts by giving visa to the Iranian special forces who travelled to the crash zone for help.
Highlighting the rescue attempts by the Chinese teams, the ambassador said the operation was hampered by huge flames, poisonous gas and rough sea.
Sanchi, with 32 people -30 Iranians and two Bangladeshis- on board, collided with a Chinese freight ship in the East China Sea on January 6 and caught fire after a huge explosion.
The Panama-registered tanker was carrying 136,000 tons of condensate, an ultra-light crude that is highly flammable, to South Korea.
It sank on January 14 after the spread of fire to new oil condensate tanks created blazes as high as 100 meters and increased temperature to 350 degrees Celsius.
The Chinese search and rescue teams could retrieve three bodies and the black box from the vessel.