Louvre Items Put on Display in Tehran
TEHRAN (Tasnim) - The National Museum of Iran is holding an exhibition of dozens of masterpieces from the Louvre, the most famous museum of France.
'The Louvre in Tehran' is the first large-scale exhibition by a major Western museum in Iran and an outstanding cultural and diplomatic event for both countries.
The opening of the exhibition on March 6 will coincide with the 80th anniversary of foundation of the National Museum of Iran, created at the request of Iranians by the French archeologist and architect André Godard.
The exhibition, which will run until June 8, is part of an agreement signed between the Louvre and Iran's Cultural Heritage, Handicrafts and Tourism Organization (ICHHTO), during Iranian President Hassan Rouhani's visit to Paris in January 2016.
Comprising some 50 masterpieces from the Louvre's various departments and the Musée Delacroix, the exhibition will illustrate the rich diversity of the Louvre's collection, according to the French museum's website.
In parallel with the Tehran exhibition, the Louvre is presenting The Rose Garden: Masterpieces of Persian Art from the 19th Century, on Qajar dynasty Iran, at Louvre-Lens.
The Louvre in Tehran retraces the creation of the Louvre's various collections, from the museum's founding in 1793 to its most recent acquisitions.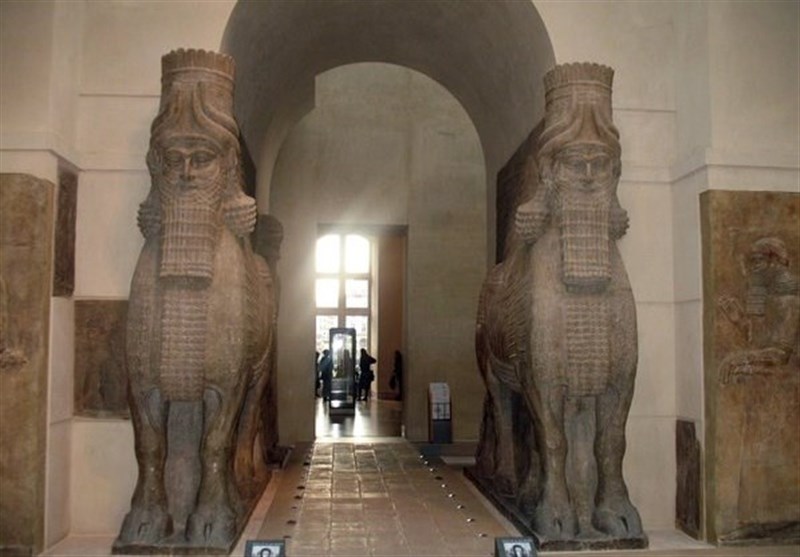 History of the Louvre's Iranian Collection
The Louvre's archeological cooperation with Iran began in the 19th century, initially via permission to explore or excavate certain sites, notably that of Susa (modern-day Shush), dating from around 4200 BC.
In 1884 a firman, or royal decree, authorized excavations at Susa by French archeologist Marcel Dieulafoy and the shipping of his finds to France. In 1888 new rooms were fitted out at the Louvre for the Iranian exhibits. From 1895 to 1927 France held a monopoly of archeological research for the whole of Iran. In 1897 Jacques de Morgan replaced Dieulafoy at Susa and his discoveries brought the Louvre some of its greatest masterpieces, among them the Code of Hammurabi. In 1928 the French archeologist and architect André Godard set up the Archeological Services of Iran, which he would direct until 1960, and the National Museum of Iran, which he personally designed. Until 1973 the Louvre's Iranian collection continued to be enriched on the basis of shared excavation finds, and from that date onwards by purchases and gifts.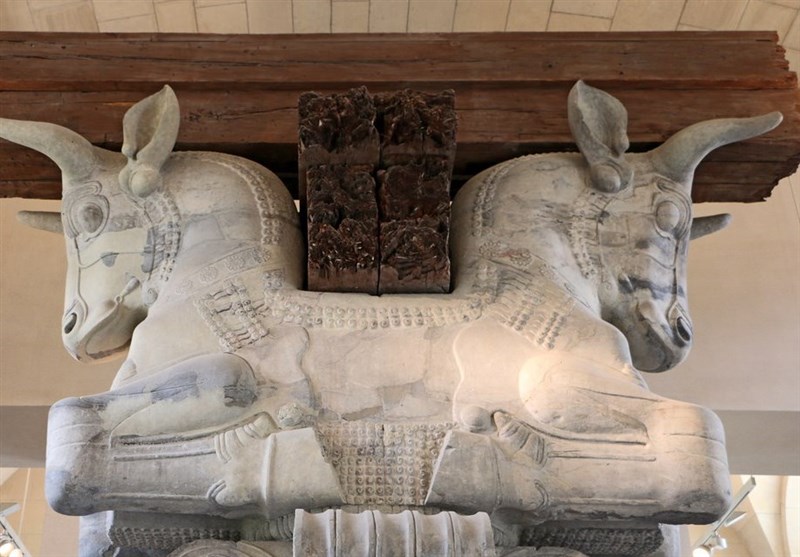 The Iranian collection in the Louvre today
The Louvre's Iranian holdings are currently on show in two departments: the Department of Near Eastern Antiquities for items dating from the 5th millennium BC to the 7th century AD, and the Department of Islamic Art for pieces dating from the beginnings of Islam to the 19th century.
One of the largest in the world outside of Iran, the Iranian collection in the Department of Near Eastern Antiquities occupies ten rooms, offering visitors a straightforward chronological itinerary.