Winfried Schaefer: Contract Extension Talks 'Not Going in Positive Way'
TEHRAN (Tasnim) - Iran's Esteghlal football team's head coach Winfried Schaefer says he has not been offered new contract yet.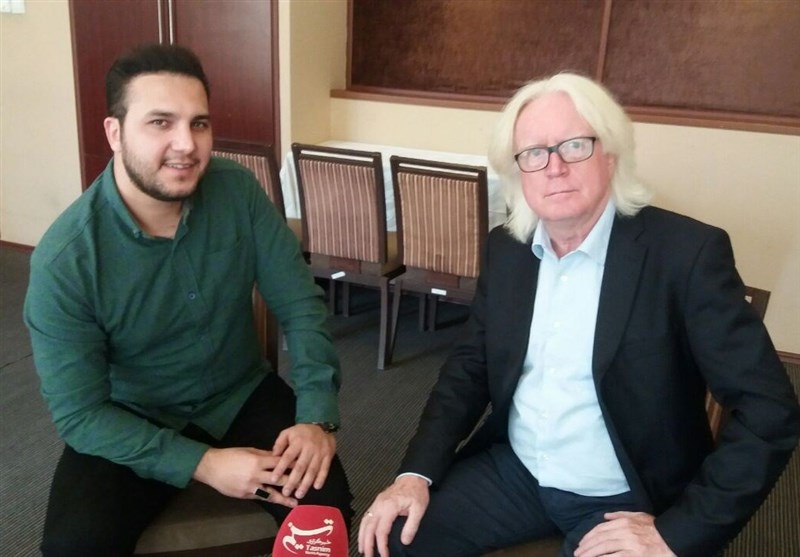 On 2 October 2017, Schaefer signed his official contract with Esteghlal until the end of the season.
Schaefer has yet to sign a new contract.
"It's really out of my hands. My agents have offers from the other clubs but I am not thinking about that at the moment. I just think about the match against Al Ain and Al Rayyan respectively. If they don't want me I will leave the club but I am not done in Esteghlal. I love my players including Omid Ebrahimi, Farshid Bagheri, Omid Nourafkan and Majid Hosseini and I think they are great," Schaefer said in an exclusive interview with the Tasnim News Agency.
Asked if he considers extending his contract, Schaefer said, "We have a lot of work to do. For example, we had not internet access to analyze Al Ain and were forced to go to coffee shop, a 15-minute walk away, and my question is why we should not have internet access? It doesn't matter if Esteghlal is a small club but if we are a big club we have to solve these kinds of problems
Schaefer took revenge on Persepolis in Tehran derby, beating the team 1-0 on Thursday. Esteghlal had lost to Persepolis in the first half of the Iran Professional League with the same result.
"I was surprised after returning to my apartment because my neighbors welcomed me with flowers due to winning the derby. I didn't know what was happening to me in Iran but I am very happy at the moment. The Iranian people are very kind and they are ready to give their hearts."
"Iran is a safe country. I told Salisu Abdullahi "Alhaji" Gero the country is safe and also told this to Yves Ekwalla Herman. I told them I am happy in Iran, that's why I am here. I think the Western media are deceptive about Iran. Mame Baba Thiam is also happy to be in Iran like me. As I've already said the Iranian people are very nice," he underlined.
When asked "what would you say to Iran President if you meet him?", he said, "It's difficult to say something but I will certainly tell him your country is very beautiful. I will also say you have a very kind people and the President will also answer me 'Yes Mr. coach, I know myself'."