Iran Administration Rejects Call for Apology over JCPOA, Urges National Unity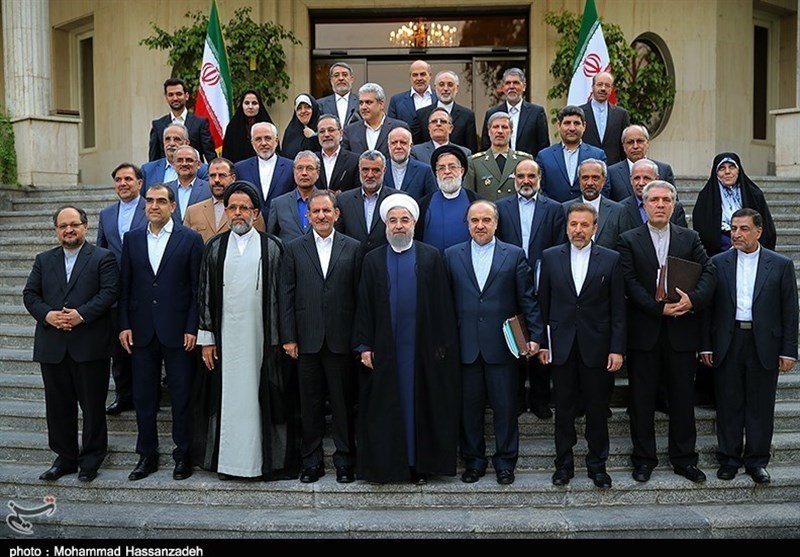 TEHRAN (Tasnim) – Iran's Administration rejected a call for an apology to the nation for what has been described as damages caused by the Joint Comprehensive Plan of Action (JCPOA), stressing that it has devised plans to ensure Iran's interests are protected after the US exit from the nuclear deal.
In a statement on Monday, the administration rejected the recent call for apology over "signing of the 2015 nuclear deal without due caution", stressing that the whole process of nuclear negotiations that resulted in the JCPAO had been in compliance with the Constitution, the authority vested in the president, and the measures passed by the Supreme National Security Council.
Pointing to plans to secure Iran's interests following the US provocative move to walk away from the 2015 nuclear deal, the statement said the critics demanding an apology from the administration were once concerned about the US presence in the JCPOA, but are now complaining about the US exit.
"Responsible management has no place for contradictory comments, but requires decisive decisions and brave action," the statement added.
Elsewhere in its statement, the Administration called on all Iranian people and organizations to follow the guidelines of Leader of the Islamic Revolution Ayatollah Seyed Ali Khamenei and boost national solidarity in standing against those who reneged on their commitments.
It came one day after the Assembly of Expert issued a statement on the US withdrawal from the JCPOA, urging President Hassan Rouhani to "sincerely and explicitly" apologize to the nation for the damages inflicted by the JCPOA and for failing to observe the "red lines" in the nuclear negotiations or to receive the necessary guarantees beforehand.
In a speech from the White House on May 8, US President Donald Trump pulled his country out of the nuclear deal, which was achieved in Vienna in 2015 after around two years of negotiations.
In a speech on May 9, Ayatollah Khamenei urged that any decision to keep the deal running without the US should be conditional on "practical guarantees" from the three European parties to the JCPOA.