Iran Beaten by US in VNL
TEHRAN (Tasnim) – Iran's national volleyball team lost its match against the United States in the fourth week of the FIVB Volleyball Men's Nations League (VNL).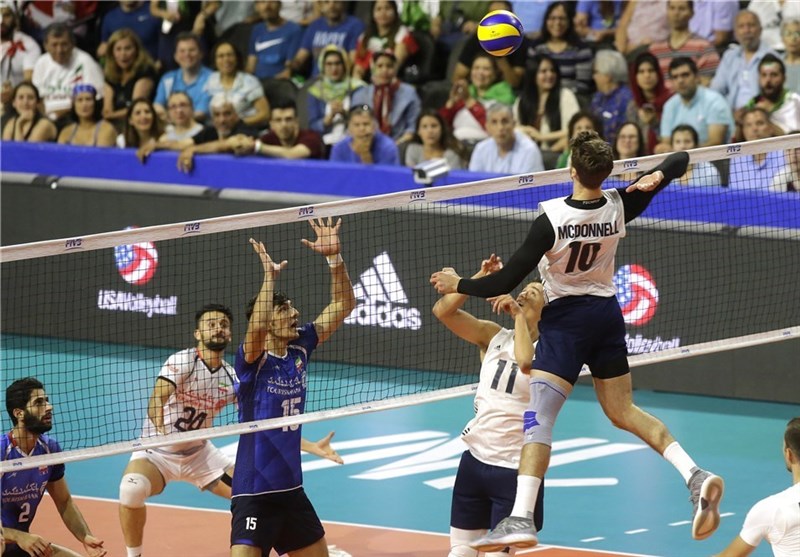 In the first set of the thrilling match, the US team defeated Iran 29-27, taking the early lead. In the second set, the American squad scored a 25-20 victory over Iran and the last set was once again tight, ending in a 26-24 victory for the US squad.
Milad Ebadipour and Pourya Yali were the top scorers for Iran with 13 points each, while the US team's Matt Anderson reached 18 points.
Later this week, Iran will host South Korea, Bulgaria, and Germany in Tehran in the final week of VNL.
Iran has no chance to advance to the next round of the competitions and will only play the next three matches for pride.