US Hypocrisy Knows No Bounds: Iran's FM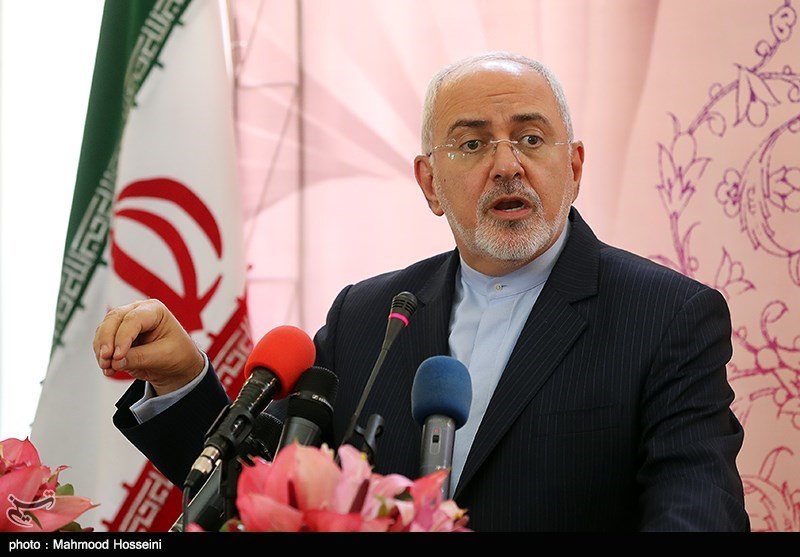 TEHRAN (Tasnim) – Iranian Foreign Minister Mohammad Javad Zarif slammed the US president's hypocrisy, saying Donald Trump seeks to create the illusion that Washington is "concerned" about the Iranian people even though he is targeting the people with sanctions.
"Trump Administration wants the world to believe it's concerned about the Iranian people. Yet the very first sanctions it reimposed have canceled licenses for sales of 200+ passenger jets under absurd pretexts, endangering ordinary Iranians. US hypocrisy knows no bounds," Zarif said in a message posted on his Twitter account on Monday.
In a follow-up tweet, he further said, "Today in 1945, US became 1st & only country to ever use nukes. And on an urban center of all targets. 73 yrs later - w/ vastly expanded nuke arsenal it refuses to dismantle in defiance of NPT commitment - US militarism hasn't faded. Neither has its utter disregard for human life."
The tweets came after Trump signed an executive order reimposing new sanctions on Iran on August 6.
In a statement on Monday, the US president said his country's policy is to levy "maximum economic pressure" on the country.
Trump further said Washington is urging all nations "to make clear that the Iranian regime faces a choice: either change its threatening, destabilizing behavior and reintegrate with the global economy, or continue down a path of economic isolation."
Trump also warned that those that don't wind down their ties to the Iranian economy "risk severe consequences" under the reimposed sanctions.
British, French and German foreign ministers, along with the EU's top diplomat, Federica Mogherini, issued a joint statement earlier on Monday, denouncing Washington's decision to re-impose sanctions against Tehran.
"We deeply regret the re-imposition of sanctions by the US, due to the latter's withdrawal from the Joint Comprehensive Plan of Action (JCPOA)," the statement read.