Israeli Troops Kill 2, Injure 270 on Gaza Border
TEHRAN (Tasnim) – Israeli troops killed two Palestinians and wounded scores of others taking part in weekly Gaza border protests on Friday, medics said.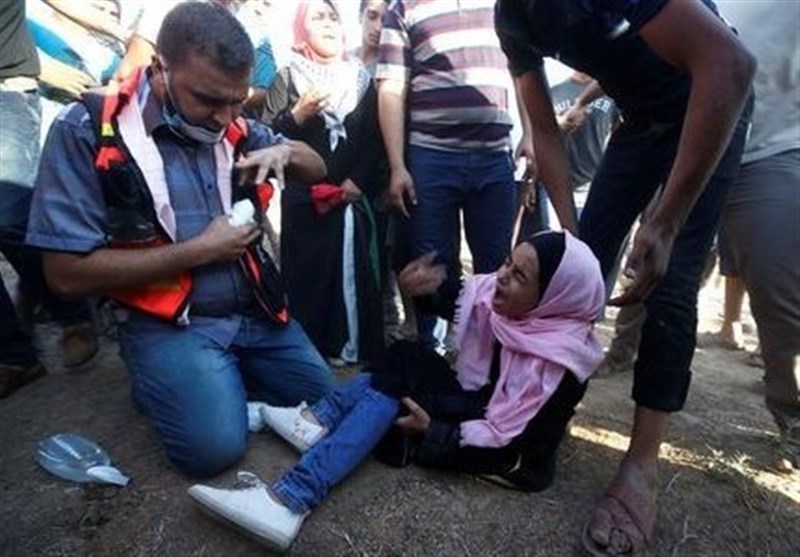 Some 20,000 people participated in Friday's protests, which took place a few hundred meters from the fence, though dozens came closer, with some rolling burning tires, witnesses said, Reuters reported.
Medics said Israeli gunfire killed two men and wounded at least 270 other Palestinians, 50 of them with live bullets.
An Israeli army spokeswoman claimed troops had responded with "riot-dispersal means" to prevent breaches of the border.
Friday's deaths brought to 170 the number of Palestinians killed by Israeli forces since the weekly protests began on March 30.
A total of 14,811 Palestinians have also sustained injuries, of whom 366 are reportedly in critical condition.
The Gaza clashes reached their peak on May 14, on the eve of the 70th anniversary of Nakba Day (Day of Catastrophe), which coincided this year with the US embassy relocation from Tel Aviv to occupied East Jerusalem (al-Quds).