Turkey Pushing to Break Up Tahrir Al-Sham to Keep Grip on Syria's Idlib
TEHRAN (Tasnim) – Turkey is reportedly urging Qatar to stop backing Hay'et Tahrir al-Sham (HTS), fearing that presence of the terrorist group in Syria's Idlib may lead to an infighting and pave the way for Damascus to recapture the northwestern Syrian province.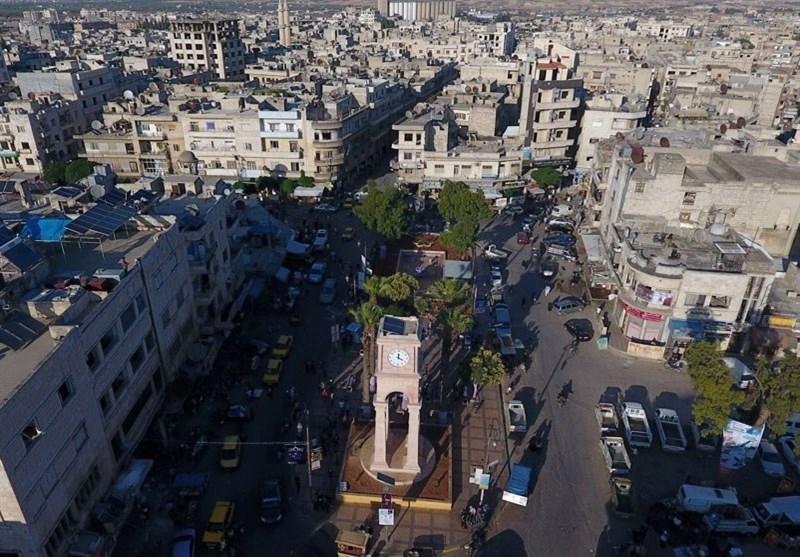 Reports suggest that the Turkish government has called on Qatar to withdraw support for the HTS terrorist group and its leader Abu Mohammed al-Julani.
Keeping a wary eye on HTS, which currently controls about 60 percent of Idlib, Ankara is afraid that this former al-Qaeda affiliate would trigger an infighting that could undermine Turkish military presence there and clear the way for the Syrian army's operation to liberate the province.
Analysts believe that a rapid Syrian military operation in Idlib and recapture of the province would ruin all Turkish plans and turn Ankara's military investment in northern Syria into a waste of money.
Turkish troops are currently based in Idlib's border areas, as well as in Afrin and Al Bab, following military operations against Kurdish forces in northern Syria.
HTS, Idlib's most dominant force, has previously been left out of ceasefire resolutions and de-escalation attempts, and was designated a terrorist group by Russia after splitting from al-Qaeda in July 2016.
Idlib province is the last major bastion of anti-government fighters in Syria. It is currently home to nearly three million people, half of whom are internally displaced, and encloses what was once a major commercial highway linking Syria to Turkey and Jordan.
In recent weeks, a string of assassinations has hit Idlib, in which HTS members were killed by their former affiliates. The attacks that came in the form of live artillery fire were the result of infighting, mainly between Ahrar al-Sham and Nour al-Din al-Zinki - previously associated with HTS.