Millions of Iranian Muslims Show Unity during Eid al-Adha Prayers (+Photos, Video)
TEHRAN (Tasnim) - Millions of Shiite and Sunni worshipers performed the Eid al-Adha prayers across Iran on Wednesday morning to show unity among Muslims and celebrate one of the two most important festivals of the Islamic calendar.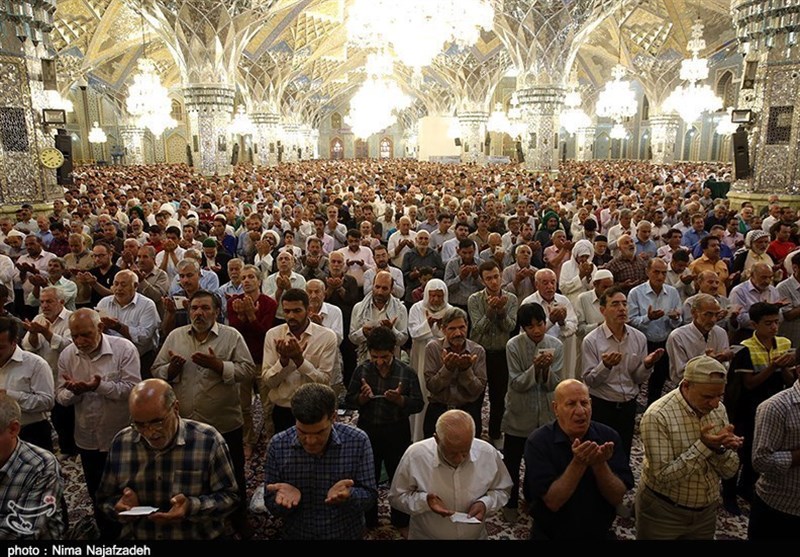 The Eid prayers were held across the country and millions of Muslims stand together to perform the prayers.
Many political and military figures were also among the worshippers.
Eid al-Adha, or the 'Festival of the Sacrifice,' honors Ibrahim (Abraham), the messenger of Allah's will to sacrifice his son to God before Jibra'il intervention, and is one of the globally celebrated Islamic holidays.
Together with Eid al-Fitr, Eid al-Adha is one of Islam's holiest festivals celebrated around the world and an official holiday in the Muslim-majority countries.