Syria Says Electrical Fault behind Airbase Blasts
TEHRAN (Tasnim) – An electrical fault caused a series of loud blasts early on Sunday near a military airbase outside the Syrian capital Damascus, a Syrian military source cited by state media said.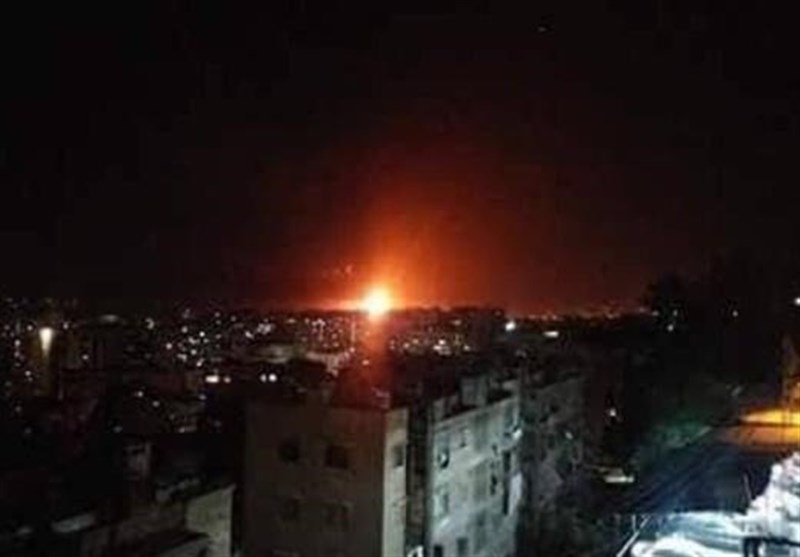 A military source was quoted as saying there was no "Israeli aggression" directed at the Mezzeh airbase near Damascus, after the sound of explosions was heard across the Syrian capital, SANA reported on Sunday.
There was no immediate comment from Israel.
A military source and a Britain-based war monitor had earlier attributed the blasts to Israeli missile strikes.
The source added, "Explosions heard in Damascus were explosions of ammunition warehouses near the airport caused by a short circuit".
There has been a hike in Israeli airstrikes against Syria since the collapse of the Daesh terror group last year, an event that significantly demoralized other Takfiri militant groups operating against Damascus.
Tel Aviv has also beefed up its military presence on the occupied side of Syria's Golan Heights, deploying more military equipment and forces to the region.
Anti-government sources claimed that Israel had launched missile attacks from the Golan Heights on Mezzeh. However, Syrian sources would not comment on reports of casualties as a result of the explosions.